35 Bible Verses for Hard Times
---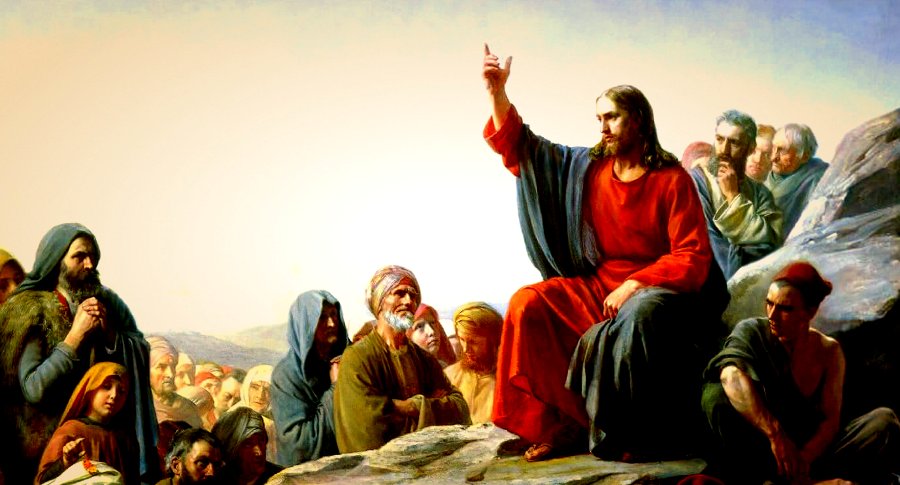 The following scriptures are 35 Bible Verses for Hard Times related to peace, strength, hope, God's promises, faith, and thanksgiving.
These Bible verses for hard times are categorized by type. Wherever necessary, commentary may be included for clarification on certain bible verses.
Bible Verses for Hard Times and Peace
---
God's peace is powerful. It prevails against any and all trials. Seek out and trust in God's promises of peace.
1 Peter 5:7
Casting all your worries on him, because he cares for you.
John 14:27
Peace I leave with you. My peace I give to you; not as the world gives, give I to you. Don't let your heart be troubled, neither let it be fearful.
Philippians 4:7
The peace of God, which passes all understanding, will guard your hearts and your thoughts in Christ Jesus.
Romans 8:28
We know that all things work together for good for those who love God, to those who are called according to his purpose.
Matthew 6:25
Therefore, I tell you, don't be anxious for your life, what you will eat, or what you will drink; nor yet for your body, what you will put on. Isn't life more than food, and the body more than clothing?
Matthew 11:28
Come to me, all you who labor and are heavily burdened, and I will give you rest.
John 16:33
I have told you these things, that in me you may have peace. In the world you have oppression; but cheer up! I have overcome the world.
Psalms 27:1
Yahweh is my light and my salvation. Whom shall I fear? Yahweh is the strength of my life. Of whom shall I be afraid?
2 Timothy 1:7
For God didn't give us a spirit of fear, but of power and love and discipline.
Romans 8:38-39
For I am persuaded, that neither death, nor life, nor angels, nor principalities, nor things present, nor things to come, nor powers, nor height, nor depth, nor any other creature, will be able to separate us from the love of God, which is in Christ Jesus our Lord.
Bible Verses for Hard Times and Strength
---
God is the Creator of the entire universe. He is almighty. All life and strength comes from him. True strength is found in the humility of realizing that the strength we thought was ours originates from God as a gift. It has always been His strength, leased to you for a time.
Our humility allows us to receive more of God's strength. For this reason, God's strength is made perfect in our weakness (2 Corinthians 12:9).
Psalms 23:4
Even though I walk through the valley of the shadow of death, I will fear no evil, for you are with me. Your rod and your staff, they comfort me.
Philippians 4:12-13
I know how to be humbled, and I know also how to abound. In everything and in all things have I learned the secret both to be filled and to be hungry, both to abound and to be in need. I can do all things through Christ, who strengthens me.
1 John 5:4
For whatever is born of God overcomes the world. This is the victory that has overcome the world: your faith.
Psalms 147:3
He heals the broken in heart, And binds up their wounds.
1 Corinthians 10:13
No temptation has taken you but such as man can bear. God is faithful, who will not allow you to be tempted above what you are able, but will with the temptation make also the way of escape, that you may be able to endure it.
Psalms 118:14
Yahweh is my strength and song. He has become my salvation.
Psalms 119:114
You are my hiding place and my shield. I hope in your word.
Bible Verses for Hard Times and Hope
---
God is our hope and our salvation. The very Creator of the universe has concerns for you. Nothing can resist Him or His might. His faithfulness to the faithful is our hope.
Psalms 120:1
In my distress, I cried to Yahweh. He answered me.
Romans 15:13
Now may the God of hope fill you with all joy and peace in believing, that you may abound in hope, in the power of the Holy Spirit.
Romans 8:31
If God is for us, who can be against us?
Jude 1:21
Keep yourselves in the love of God, looking for the mercy of our Lord Jesus Christ to eternal life.
2 Corinthians 1:10
Who delivered us out of so great a death, and does deliver; on whom we have set our hope that he will also still deliver us.
Ephesians 4:2
With all lowliness and humility, with longsuffering, bearing with one another in love.
Psalms 119:50
This is my comfort in my affliction, For your word has revived me.
Bible Verses for Hard Times and God's Promises
---
God promises to be found by all who seek Him. He will comfort all who are troubled, and once He has made things right there will never be a need to cry again. His love is endless.
Jeremiah 29:13
You shall seek me, and find me, when you shall search for me with all your heart.
Revelation 21:4
He will wipe away every tear from their eyes. Death will be no more; neither will there be mourning, nor crying, nor pain, any more. The first things have passed away.
Joshua 1:9
Haven't I commanded you? Be strong and of good courage; don't be afraid, neither be dismayed: for Yahweh your God is with you wherever you go.
Philippians 4:19
My God will supply every need of yours according to his riches in glory in Christ Jesus.
Mark 11:24
Therefore I tell you, all things whatever you pray and ask for, believe that you receive them, and you shall have them.
Deuteronomy 31:6
Be strong and of good courage, don't be afraid, nor be scared of them: for Yahweh your God, he it is who does go with you; he will not fail you, nor forsake you.
Bible Verses for Hard Times and Faith
---
Faith is believing what God says is true. God cannot not lie. Trust in Him who is perfectly faithful.
Hebrews 12:2
Looking to Jesus, the author and perfecter of faith, who for the joy that was set before him endured the cross, despising shame, and has sat down at the right hand of the throne of God.
Proverbs 3:5-6
Trust in Yahweh with all your heart, And don't lean on your own understanding. In all your ways acknowledge him, And he will direct your paths.
Psalms 23:1
Yahweh is my shepherd: I shall lack nothing.
Bible Verses for Hard Times and Thanksgiving
---
True worship is praising God with our words and actions.
Psalms 107:1
Give thanks to Yahweh, For he is good, For his lovingkindness endures forever.
Colossians 4:2
Continue steadfastly in prayer, watching therein with thanksgiving.
If you appreciated these 35 Bible Verses for Hard Times, share them with your friends and family!
All scripture quotations on this page are quoted from the World English Bible (WEB), a public domain modern-English translation of the Bible, unless otherwise noted.

← Back to Bible Verses from Bible Verses for Hard Times