The Miracles of Jesus Christ
---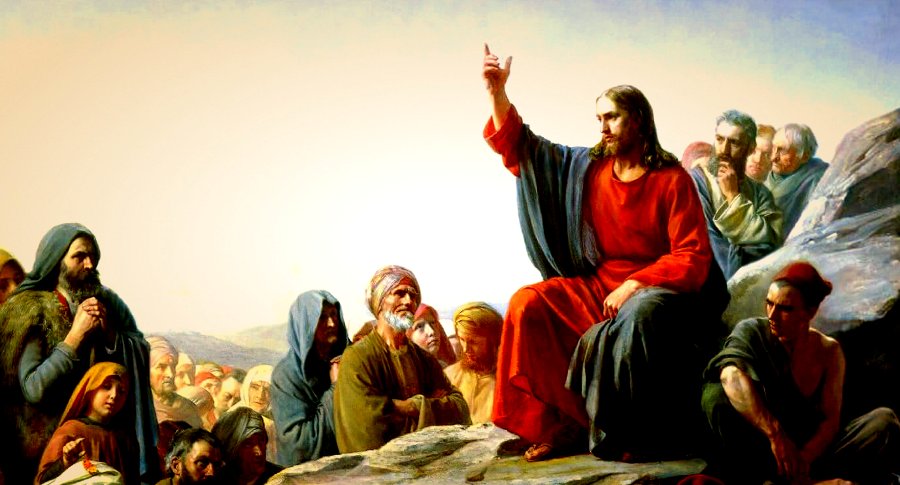 The gospels of Matthew, Mark, Luke, and John record the life of Jesus Christ and the many miracles that he performed. Listed are the miracles of Jesus Christ, categorized by physical healing, power miracles, exorcisms, and raising the dead miracles.
According to Matthew, Jesus performed many more miracles than are recorded, including healing the maimed, paralyzed, blind, and mute.
"Great crowds came to him, bringing with them the lame, the maimed, the blind, the mute, and many others. They put them at his feet, and he cured them, so that the crowd was amazed when they saw the mute speaking, the maimed whole, the lame walking, and the blind seeing. And they praised the God of Israel." (Matthew 15:30-31)
Physical Healing Miracles of Jesus Christ
---
Blind & Deaf
Two Blind Men (Matthew 9:27-31)
Two Blind Men - Bartimaeus (Matthew 20:29-34; Mark 10:46-52; Luke 18:35-43)
Blind Man at Bethsaida (Mark 8:22-26)
Man Born Blind (John 9:1-7)
Deaf Man with Speech Impediment (Mark 7:31-37)
Paralyzed
Roman Centurion's Servant [Paralyzed] (Matthew 8:5-13; Luke 7:1-10)
Paralyzed Man (Matthew 9:2-7; Mark 2:3-12; Luke 5:18-25)
Man with a Withered Hand (Matthew 12:10-13; Mark 3:1-5; Luke 6:6-10)
Crippled Woman (Luke 13:11-13)
Sick & Fever
Peter's Mother-in-Law [Fever] (Matthew 8:14-15; Mark 1:30-31; Luke 4:38-39)
Official's Son at Capernaum [Fever] (John 4:46-54)
Sick Man at Pool of Beth-zatha (John 5:1-9)
Skin Disease & Swelling
Man with Leprosy [Skin Disease] (Matthew 8:2-4; Mark 1:40-42; Luke 5:12-13)
Ten Men with Leprosy [Skin Disease] (Luke 17:11-19)
Man with Dropsy [Edema/Swelling] (Luke 14:1-4)
Bleeding & Maimed
Woman with Hemorrhages (Matthew 9:20-22; Mark 5:25-29; Luke 8:43-48)
The High Priest's Servant [Ear Cut Off] (Luke 22:50-51)
Power Over Nature Miracles of Jesus Christ
---
Weather
Calming the Storm (Matthew 8:23-27; Mark 4:37-41; Luke 8:22-25)
Walking on Water (Matthew 14:25; Mark 6:48-51; John 6:19-21)
Food & Drink
Feeding of the 5,000 (Matthew 14:15-21; Mark 6:35-44; Luke 9:12-17; John 6:5-13)
Feeding of the 4,000 ((Matthew 15:32-38; Mark 8:1-9)
Water Turned into Wine (John 2:1-11)
Plants & Animals
Coin in Fish (Matthew 17:24-27)
Fig Tree Withered (Matthew 21:18-22; Mark 11:12-14, 20-25)
Large Catch of Fish (Luke 5:4-11; John 21:1-11)
Exorcisms: Healing the Demon-Possessed

---
Two Gadarena Demoniacs (Matthew 8:28-34; Mark 5:1-15; Luke 8:27-35)
Mute, Demon-Possessed Man (Matthew 9:32-33)
Blind, Mute, Demon-Possessed Man (Matthew 12:22; Luke 11:14)
Canaanite Woman's Daughter [Possessed] (Matthew 15:21-28; Mark 7:24-30)
Demon-Possessed Boy (Matthew 17:14-18; Mark 9:17-29; Luke 9:38-43)
Possessed Man in Synagogue (Mark 1:23-26; Luke 4:33-35)
Raising the Dead Miracles of Jesus Christ

---
Jairus' Daughter (Matthew 9:18-19, 23-25; Mark 5:22-24, 38-42; Luke 8:41-42, 49-56)
Widow's Son at Nain (Luke 7:11-15)
Lazarus (John 11:1-44)
Regarding raising the dead, it is important to make the distinction between resuscitation (bringing someone back to life, but they can die again eventually), versus resurrection (which is meant to indicate a permanent bringing back to life, with an impossibility of death).
Currently, only Jesus Christ has been resurrected, with a physical body that lives eternally. However, the expectation of Christians is to eventually be resurrected like him.
"In a moment, in the twinkling of an eye, at the last trumpet. For the trumpet will sound, and the dead will be raised imperishable, and we will be changed." (1 Corinthians 15:52)
"What we do know is this: when he is revealed, we will be like him, for we will see him as he is." (1 John 3:2)
---
Go to Messiah of God Home from The Miracles of Jesus Christ