20 Famous Bible Verses
---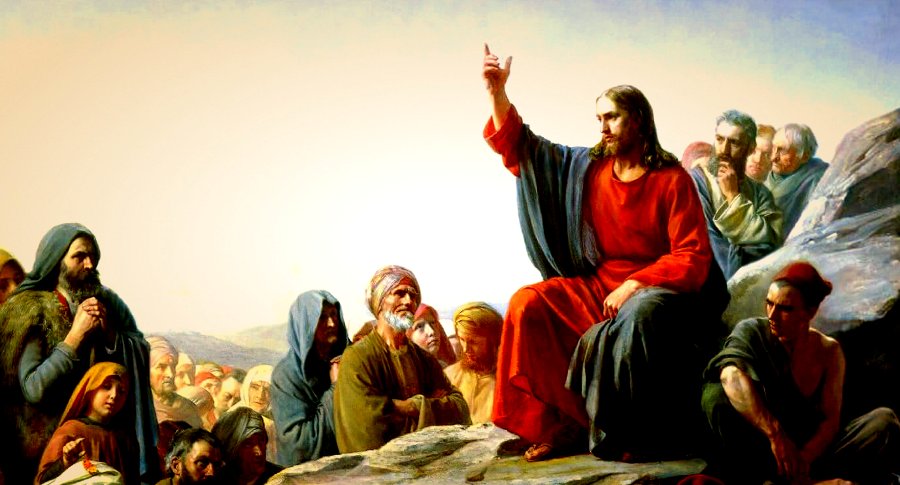 The following scriptures are 20 Famous Bible Verses related to love, peace, strength, faith, God's promises, and instruction. These famous Bible verses are some of the most searched and well-known bible verses of the entire Bible, including some of the Best Bible Verses.
These verses are categorized by type. Wherever necessary, commentary may be included for clarification on certain bible verses.
Famous Bible Verses of Love
---
John 3:16 may be the most popular and famous Bible verse of all, speaking of the love of God and summarizing His plan for salvation. Paul's definition of love in 1 Corinthians 13 is one of the most powerful passages in scripture.
John 3:16
For God so loved the world, that he gave his one and only Son, that whoever believes in him should not perish, but have eternal life.
1 Corinthians 13:4-8
Love is patient and is kind; love doesn't envy. Love doesn't brag, is not proud, doesn't behave itself inappropriately, doesn't seek its own way, is not provoked, takes no account of evil; doesn't rejoice in unrighteousness, but rejoices with the truth; bears all things, believes all things, hopes all things, endures all things. Love never fails.
Famous Bible Verses of Peace
---
God is our comfort and peace, provided through His Holy Spirit of truth and peace. His peace is powerful and prevails against all worries. Jesus promises to care for the weary and broken.
Psalms 23:4
Even though I walk through the valley of the shadow of death, I will fear no evil, for you are with me. Your rod and your staff, they comfort me.
Matthew 11:28
Come to me, all you who labor and are heavily burdened, and I will give you rest.
Romans 8:28
We know that all things work together for good for those who love God, to those who are called according to his purpose.
Philippians 4:6-7
In nothing be anxious, but in everything, by prayer and petition with thanksgiving, let your requests be made known to God. The peace of God, which passes all understanding, will guard your hearts and your thoughts in Christ Jesus.
2 Timothy 1:7
For God didn't give us a spirit of fear, but of power and love and discipline.
Famous Bible Verses of Strength
---
Humility is the true source of our strength. All strength comes from God, including what we already have. Our current life and strength is a generous free gift from God, given to us despite our sin. And for those who repent and are faithful to Jesus Christ, they receive life and strength eternally.
True strength is found when we realize that the strength we thought was ours was God's all along, and we are completely dependent on Him and His strength. All life comes from God. For this reason, God's strength is made perfect in our weakness (2 Corinthians 12:9).
Philippians 4:12-13
I know how to be humbled, and I know also how to abound. In everything and in all things have I learned the secret both to be filled and to be hungry, both to abound and to be in need. I can do all things through Christ, who strengthens me.
1 Corinthians 10:13
No temptation has taken you but such as man can bear. God is faithful, who will not allow you to be tempted above what you are able, but will with the temptation make also the way of escape, that you may be able to endure it.
Isaiah 40:28-31
Have you not known? have you not heard? The everlasting God, Yahweh, the Creator of the ends of the earth, doesn't faint, neither is weary; there is no searching of his understanding. He gives power to the faint; and to him who has no might he increases strength. Even the youths shall faint and be weary, and the young men shall utterly fall: but those who wait for Yahweh shall renew their strength; they shall mount up with wings as eagles; they shall run, and not be weary; they shall walk, and not faint.
Joshua 1:9
Haven't I commanded you? Be strong and of good courage; don't be afraid, neither be dismayed: for Yahweh your God is with you wherever you go.
Famous Bible Verses of Faith
---
Faith is believing that what God says is true. True faith is revealed in our actions, because the one who truly believes that God tells the truth will act accordingly. Just like you will know false prophets by their actions (Matthew 7:15-20), you know who is faithful by their actions and behaviors (Titus 1:16).
Proverbs 3:5-6
Trust in Yahweh with all your heart, And don't lean on your own understanding. In all your ways acknowledge him, And he will direct your paths.
Hebrews 12:2
Looking to Jesus, the author and perfecter of faith, who for the joy that was set before him endured the cross, despising shame, and has sat down at the right hand of the throne of God.
Hebrews 11:1
Now faith is assurance of things hoped for, proof of things not seen.
Hebrews 11:6
Without faith it is impossible to be well pleasing to him, for he who comes to God must believe that he exists, and that he is a rewarder of those who seek him.
Famous Bible Verse of God's Promises
---
God promises to never leave us or forsake us. He is our hope and our strength. He gives us peace unending.
Jeremiah 29:11
For I know the thoughts that I think toward you, says Yahweh, thoughts of peace, and not of evil, to give you hope in your latter end.
Famous Bible Verses of Instruction
---
These famous Bible verses teach what is good and right. They give instruction on what it means to live for Jesus Christ.
Galatians 5:22-23
But the fruit of the Spirit is love, joy, peace, patience, kindness, goodness, faithfulness, gentleness, and self-control. Against such things there is no law.
Micah 6:8
He has shown you, O man, what is good. What does Yahweh require of you, but to act justly, To love mercy, and to walk humbly with your God?
Proverbs 22:6
Train up a child in the way he should go, And when he is old he will not depart from it.
2 Corinthians 5:17
Therefore if anyone is in Christ, he is a new creation. The old things have passed away. Behold, they have become new.
If you enjoyed these 20 Famous Bible Verses, share them with your friends and family!
All scripture quotations on this page are quoted from the World English Bible (WEB), a public domain modern-English translation of the Bible, unless otherwise noted.

← Back to Bible Verses from Famous Bible Verses