Being a Mature Christian

---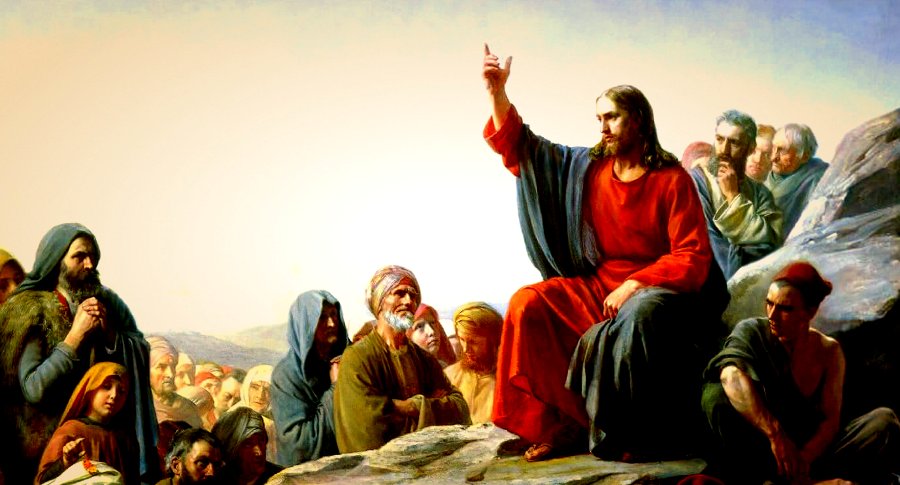 Verses about Being a Mature Christian: 1 Corinthians 3:1; 1 Corinthians 14:20; Ephesians 4:11-14; 1 Peter 2:1-2; 1 Peter 1:14-16; Hebrews 5-6
In the New Testament, several authors make reference to Christians as either infants or mature in Christ. They also refer to their teachings as spiritual milk versus solid food.
To better understand the difference between a mature Christian versus an infant in Christ, we can examine each author's explanation of this subject.
Paul on Being a Mature Christian
---
In 1 Corinthians 3, Paul explains to his audience that they are "infants in Christ," because they are still "people of the flesh." (1 Corinthians 3:1) He continues to explain that their arguing over unimportant subjects, such as which apostle they belong to, makes them immature Christians.
Paul again refers to his audience as infants in their thinking in 1 Corinthians 14:20, when he addresses the issue of people speaking in tongues. Paul says that speaking in tongues is for the benefit of unbelievers, whereas prophecy is for the benefit of believers. He tells his audience to be adults in their thinking.
In Ephesians 4:11-14, Paul compares being an infant in Christ to being easily deceived by false teachings. Instead, Paul desires that his audience be mature Christians, so that they understand the gospel of Jesus Christ and are not deceived.
When Paul makes references to mature Christians versus infant Christians, he identifies infant Christians as those who focus on unimportant subjects, easily misunderstand the point of an issue, or are easily deceived by false teachings. In contrast, a mature Christian is not fooled by false teachings, understands the core issue, and does not get stuck on meaningless subjects.
Peter on Being a Mature Christian
---
Peter also addresses this concept of infant Christians versus mature Christians in 1 Peter 2. He tells his audience to rid themselves of sin, and to "grow into salvation." (1 Peter 2:2) Peter further says, "Beloved, I urge you as aliens and exiles to abstain from the desires of the flesh that wage war against the soul." (1 Peter 2:11)

When Peter references this concept of infant Christians, he is speaking specifically of infant Christians being sinful. Peter also says, "Like obedient children, do not be conformed to the desires that you formerly had in ignorance," (1 Peter 1:14) referring again to being sinful. In contrast, he tells them to be holy (1 Peter 1:16), revealing to us that a mature Christian is not sinful and is instead holy.
The rest of Peter's letter is mostly explaining to his audience how to be a mature Christian.
Hebrews on Being a Mature Christian
---
The author of Hebrews covers this subject of being a mature Christian versus being an infant Christian in Hebrews 5 and 6. At the end of Hebrews 5, the author explains that a mature Christian should be teaching about the gospel of Jesus Christ, whereas an infant Christian still does not understand the basics.
The author also explains that mature Christians can distinguish good from evil in Hebrews 5:14 saying, "But solid food is for the mature, for those whose faculties have been trained by practice to distinguish good from evil."
In Hebrews 6, the author urges his audience to become mature Christians, saying, "Therefore let us go on toward perfection, leaving behind the basic teaching about Christ, and not laying again the foundation: repentance from dead works and faith toward God, instruction about baptisms, laying on of hands, resurrection of the dead, and eternal judgment." (Hebrews 6:1-2)
The author of Hebrews explains that the basics of the gospel of Jesus Christ include: repentance of sin, true faith, the purpose of baptism, the purpose of laying on of hands, understanding the resurrection from the dead, the reality of eternal judgment, etc. Those who do not understand these basic teachings are still infant Christians.
On the contrary, mature Christians should not only understand these subjects, but should be teaching others about them.
Qualities of a Mature Christian
---
Based on the teachings of these authors (Paul, Peter, Hebrews), we can distinguish between infant and mature Christians:
How Important is Being a Mature Christian?
---
In 1 Peter 2:2, Peter says, "Like newborn infants, long for the pure, spiritual milk, so that by it you may grow into salvation." Peter has just told his audience that they need to be holy in 1 Peter 1:16.
What does Peter mean when he says "grow into salvation;" are infant Christians not saved?
In Colossians 3:5, Paul says, "Put to death, therefore, whatever in you is earthly: fornication, impurity, passion, evil desire, and greed (which is idolatry)." Paul continues to say, "On account of these the wrath of God is coming on those who are disobedient." (Colossians 3:6)
If infant Christians are easily deceived by false teachings, live according to the flesh, and are sinful, then Peter and Paul both make it clear that infant Christians are in danger of God's wrath.
Paul tells the Roman believers, "Do you not realize that God's kindness is meant to lead you to repentance? But by your hard and impenitent heart you are storing up wrath for yourself on the day of wrath, when God's righteous judgment will be revealed. For he will repay according to each one's deeds..." (Romans 2:4-6)
The gospel message of salvation through Jesus Christ is a message of faith and repentance. Repentance is essential, as God "will repay according to each one's deeds..." (Romans 2:6) and as Jesus says, "but unless you repent, you will all perish as they did." (Luke 13:3)
The author of Hebrews also makes this clear, "For if we willfully persist in sin after having received the knowledge of the truth, there no longer remains a sacrifice for sins, but a fearful prospect of judgment, and a fury of fire that will consume the adversaries." (Hebrews 10:26-27)
Therefore, the importance of being a mature Christian is everything in terms of salvation. The Meaning of Repentance and Salvation

As Paul continues to say in Romans, "those who are self-seeking and who obey not the truth but wickedness, there will be wrath and fury." (Romans 2:8)
Paul also discusses the importance of obeying God in 1 Corinthians 7:19, "Circumcision is nothing, and uncircumcision is nothing; but obeying the commandments of God is everything." And Paul clarifies the connection between loving others and obeying God's commandments in Romans 13:9-10, "The commandments, 'You shall not commit adultery...murder...steal...covet'; and any other commandment, are summed up in this word, 'Love your neighbor as yourself.' Love does no wrong to a neighbor; therefore, love is the fulfilling of the law."
Paul also says, regarding the law, "Do we then overthrow the law by this faith? By no means! On the contrary, we uphold the law." (Romans 3:31)
Ironically, this teaching about mature Christians is partially only appropriate for mature Christians, because it is difficult for an infant Christian to accept this truth that the authors of the New Testament teach.
← Back to Christian Sermons from Being a Mature Christian