Parable of the Master and Servant
---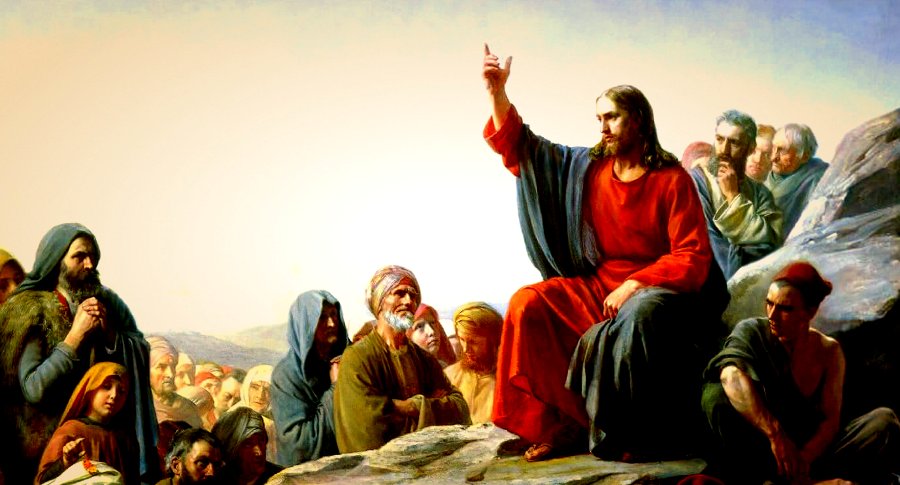 Parable of the Master and the Servant: Luke 17:7-10
Jesus tells this parable of the Master and the Servant in order to teach about humility. In context, this parable is being told to Jesus' disciples.
The entire section from verse 1 to 10 appears to be a group of sayings that were taught by Jesus. Jesus talks about stumbling (Luke 17:1-2), forgiveness (Luke 17:3-4), faith (Luke 17:5), and then he teaches about humility by telling this parable of the master and the servant in Luke 17:7-10.
Summary of the Parable of the Master
and the Servant
---
To begin the parable of the master and the servant, Jesus says, "Who among you would say to your slave who has just come in from plowing or tending sheep in the field, 'Come here at once and take your place at the table'? Would you not rather say to him, 'Prepare supper for me, put on your apron and serve me while I eat and drink; later you may eat and drink'?" (Luke 17:7-8)
Jesus then makes his point: "Do you thank the slave for doing what was commanded? So you also, when you have done all that you were ordered to do, say, 'We are worthless slaves; we have done only what we ought to have done!'" (Luke 17:9-10)
Background Information for the Parable of the Master and the Servant
---
During this time period, Jesus' disciples would have been very familiar with the concept of people having slaves and servants, especially if the person was wealthy.

The entire letter of Philemon, written by Paul, is mainly about the subject of releasing Philemon's slave, named Onesimus.
Meaning of the Parable of the Master
and the Servant
---
Jesus uses this master-servant relationship to compare an aspect of our relationship with God.
God is our king, and we are his servants. Due to the fact that God created us, saying that he "owns us" is an understatement. God owns all of his creation. As Paul says, "But who indeed are you, a human being, to argue with God? ...Has the potter no right over the clay, to make out of the same lump one object for special use and another for ordinary use?" (Romans 9:20-21)
Everything we have, including our very lives, comes from God.

Jesus is teaching for us to not be boastful or prideful in doing what we should have been doing all along (which is obeying God). Instead, whenever we are doing what we should be doing, we are to be humble and realize that we are only doing what we were meant to do.
In Romans 9:20-21, Paul's point is that we have no right to complain or question God's decisions, just like clay has no right to question the decisions of the potter.
Jesus Christ Speaks in Figures of Speech and in this parable of the master and the servant, Jesus uses exaggeration by saying "we are worthless slaves" in order to emphasis his point of humility.
As children of God, we should not obtain a superiority complex, thinking we are above others because we are God's children. On the contrary, such a lack of humility would indicate that we are not children of God.
"...[Jesus] emptied himself, taking the form of a slave, being born in human likeness. And being found in human form, he humbled himself and became obedient to the point of death— even death on a cross." (Philippians 2:7-8)
"whoever says, 'I abide in him,' ought to walk just as he walked." (1 John 2:6)

We all should be obeying God, and those who repent (stop sinning and return to obeying God) are only doing what they should have been doing all along (and for obeying, they will receive what they were intended to receive: eternal life).
Learn more about this subject at the Meaning of Repentance and Salvation.
God's Truth Taught in Stories
---
Study the parables of Jesus in this easy-to-read 40 day devotional.

This devotional takes the unique approach of understanding Jesus' parables by examining the genre, scriptural context, and historical culture. Your life will be transformed by studying the parables of Jesus Christ.


---
---
Go to previous parable: Rich Man and Lazarus

Go to next parable: Persistent Widow (Unjust Judge)
---
← Back to The Parables of Jesus Christ from Parable of the Master and the Servant

Go to Messiah of God Home