Summary of Ephesians

---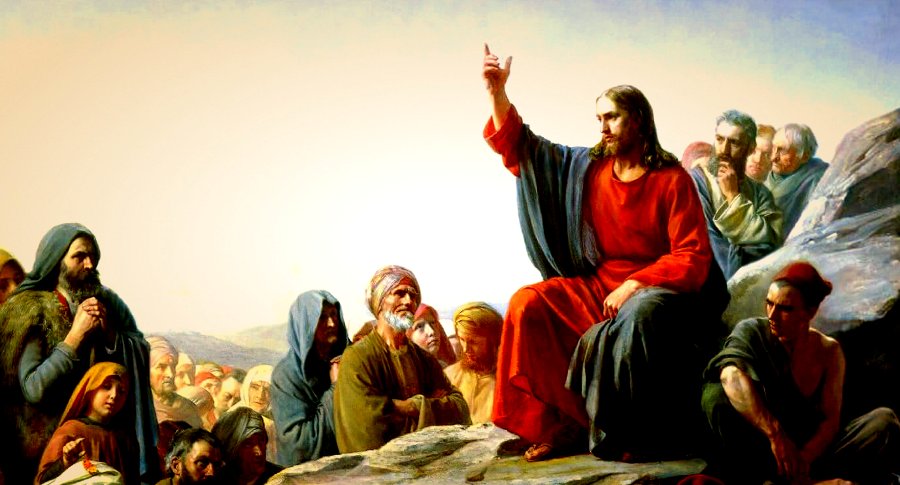 Author: Paul
Audience: Christians in Ephesus
Subjects: Physical circumcision is not necessary for salvation, Lead a life worthy of your calling, Be imitators of God, Sinners won't be saved, etc.
Chapters: 6
Summary of Ephesians 1

---
Paul introduces himself, followed by a summary of the gospel of salvation through Jesus Christ, saying that the Holy Spirit is what marks us as saved (Ephesians 1:13). Paul is also presenting a theology of Jesus Christ.
Summary of Ephesians 2

---
Paul explains in Ephesians 2:8-9 that we are saved by grace, not by works, but then he clarifies in Ephesians 2:10 that works are still important when he says, "For we are what he has made us, created in Christ Jesus for good works, which God prepared beforehand to be our way of life."
We were created to do good works, in Jesus Christ.
Speaking of the issue of circumcision, which he has also discussed in Galatians, he makes the point that Jesus "in his flesh he has made both groups into one and has broken down the dividing wall, that is, the hostility between us." (Ephesians 2:14)
In Ephesians 2:15, Paul says, "He has abolished the law with its commandments and ordinances..." In-context, he is speaking of circumcision.
We know that Paul is not saying that God's commandments have been abolished, since Paul himself opposes this idea, saying, "Do we then overthrow the law by this faith? By no means! On the contrary, we uphold the law." (Romans 3:31) as well as, "The commandments, 'You shall not commit adultery...murder...steal...covet'; and any other commandment, are summed up in this word, 'Love your neighbor as yourself.' Love does no wrong to a neighbor; therefore, love is the fulfilling of the law." (Romans 13:9-10)
Paul also says in 1 Corinthians 7:19, "Circumcision is nothing, and uncircumcision is nothing; but obeying the commandments of God is everything."
In Ephesians 2, Paul is making the same point that he made in Galatians 3:23 "There is no longer Jew or Greek..." and Romans 2 and 9, "Rather, a person is a Jew who is one inwardly..." (Romans 2:29), "For not all Israelites truly belong to Israel, and not all of Abraham's children are his true descendants." (Romans 9:6-7)
Jesus Christ has made it so that "God's people" (true Israelites) is based on faith, repentance, and obedience instead of being circumcised or Jewish by birth.
Paul then speaks of Christians being God's temple, which Peter also explains in 1 Peter 2.
Summary of Ephesians 3 & 4
---
Paul then explains that he is in prison (One incident of him being in prison is recorded in Acts 16).
Paul first explains his commission to be a witness of Jesus Christ to the Gentiles. Then he reminds them that he is a prisoner, and he appeals for them to "lead a life worthy of the calling to which you have been called" (Ephesians 4:1).
He then tells them to not have divisions among themselves, and to be patient with each other. He explains that everyone has a different purpose, but that we all work together. He also explains that we must become mature Christians, and no longer be children being easily deceived by false teachers.
Peter explains a similar teaching of being a mature Christian in 1 Peter 2.
Paul pleads with his audience to become mature Christians, saying, "You were taught to put away your former way of life, your old self, corrupt and deluded by its lusts..." (Ephesians 4:22) Paul continues to tell them what sins they need to rid themselves.
Summary of Ephesians 5

---
Paul tells us to "be imitators of God" and he instructs us on what not to discuss, saying "But fornication and impurity of any kind, or greed, must not even be mentioned among you, as is proper among saints." (Ephesians 5:1-3)
He explains that vulgar talk should not exist among Christians.
Paul states plainly that no one who is sinful or impure will be saved, saying, "Be sure of this, that no fornicator or impure person, or one who is greedy (that is, an idolater), has any inheritance in the kingdom of Christ and of God." (Ephesians 5:5)
Paul also says, "Let no one deceive you with empty words, for because of these things the wrath of God comes on those who are disobedient." (Ephesians 5:6) Paul even instructs us to not associate with anyone who does these things, which is similar to what Paul says in 1 Corinthians 5:11, "But now I am writing to you not to associate with anyone who bears the name of brother or sister who is sexually immoral or greedy, or is an idolater, reviler, drunkard, or robber. Do not even eat with such a one."
Paul gives his audience additional instructions, and he tells husbands and wives how to treat each other: with love and respect.
Summary of Ephesians 6

---
Having just told husbands and wives how to treat each other, Paul also tells children how to behave and how fathers should treat their children.
Speaking of slaves, Paul tells them to obey their earthly masters.
Paul certainly does not approve of slavery, which is why he writes Philemon, to request that the slave Onesimus be set free.
However, Paul explains in 1 Corinthians 7:20 that everyone should stay in whatever situation they are in when they became Christian. In the context of 1 Corinthians 7, Paul is applying this particular comment to circumcision.
However, Paul teaches this about slavery as well, even though he disagrees with it. The reason for this can be found in his explanation for why we should obey governments placed over us in Romans 13, which is essentially so that we are not perceived as wrongdoers.
This teaching agrees with Peter's teaching of the same subject in 1 Peter 2, "Slaves, accept the authority of your masters with all deference, not only those who are kind and gentle but also those who are harsh." (1 Peter 2:18)
However, Paul also addresses masters on how to treat their slaves, telling them to treat them respectfully and to not threaten them.
In Ephesians 6:11-17, Paul speaks of the armor of God, which is a well-known biblical metaphor. The point of the armor of God is the actual characteristics, not the literal armor.
Armor of God

---
Belt of Truth


Breastplate of Righteousness


Shoes of Readiness

(to proclaim the gospel)

Shield of Faith


Helmet of Salvation


Sword of the Holy Spirit

(Word of God)

---
A Kid's Guide to the Armor of God
As Paul is nearing the end of his letter, he reminds his readers that he is a prisoner, asking them to pray for him.
Concluding Summary of Ephesians
---
Paul makes it clear that he is a prisoner for the gospel when he is writing this letter to the Christians in Ephesus.
Much of what Paul discusses in the letter of Ephesians is topics that he also covers in his other letters, allowing us to gain a deeper understanding of what Paul intends to teach.
The main topics covered in Ephesians are: Physical circumcision is not necessary for salvation, Lead a life worthy of your calling, Be imitators of God, Sinners won't be saved, etc.
← Back to Summary of New Testament Letters from Summary of Ephesians
← Back to Pauline Epistles: New Testament Letters Written by Paul