5 Things Jesus Never Said About Being Christian
---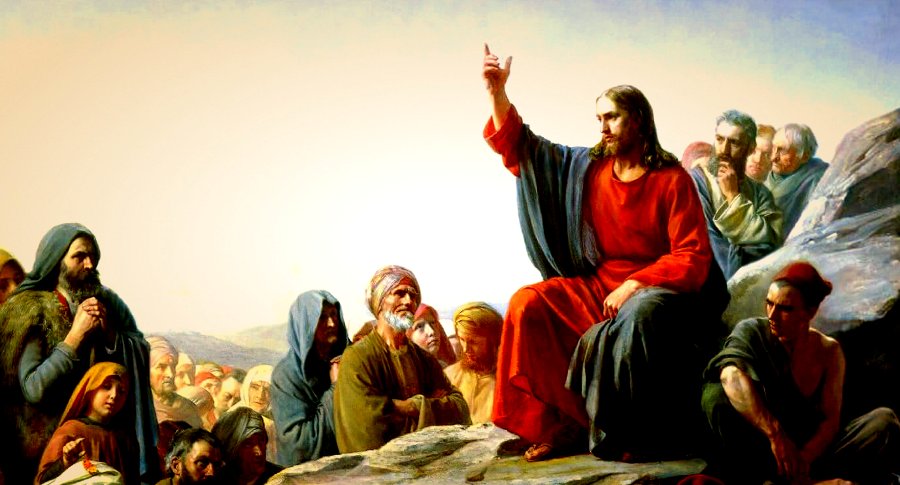 The following are 5 things Jesus never said about being Christian, along with what he really did say.
1. If the world hates you, change until they love you. Everyone will like you for being my follower.
Jesus says that the world only loves its own. "If you were of the world, the world would love its own. But because you are not of the world, since I chose you out of the world, therefore the world hates you." (John 15:19 WEB)
Rather than change, Jesus says to stand out, "You are the salt of the earth, but if the salt has lost its flavor, what will it be salted with? It is then good for nothing, but to be cast out and trodden under the feet of men. You are the light of the world. A city set on a hill can't be hid." (Matthew 5:13-14 WEB)
2. Whoever argues most convincingly that they understand what the Holy Bible really means will be called great in the kingdom of heaven.
Well, no. Jesus says, "But he who is greatest among you will be your servant." (Matthew 23:11 WEB)
3. You're perfect just the way you are.
Jesus typically says things more like, "From now on, sin no more." (John 8:11 WEB) and "Sin no more, so that nothing worse happens to you." (John 5:14 WEB)
Jesus even warns believers in Revelation that they risk having their name removed from the book of life if they don't repent. "Remember therefore how you have received and heard. Keep it, and repent. If therefore you won't watch, I will come as a thief, and you won't know what hour I will come on you...He who overcomes will be arrayed like this in white garments, and I will in no way blot his name out of the book of life..." (Revelation 3:3-5 WEB)
4. You don't need to go to church to be a good person.
Going to church is kind of important. The author of Hebrews says, "Let us consider how to provoke one another to love and good works, not forsaking our own assembling together..." (Hebrews 10:24-25 WEB)
And Jesus says, "For where two or three are gathered together in my name, there I am in the midst of them." (Matthew 18:20 WEB)
Community and unity are important elements of Christianity. Unity is the desire of Christ, "Neither for these only do I pray, but for those also who believe in me through their word, that they may all be one; even as you, Father, are in me, and I in you, that they also may be one in us..." (John 17:20-21 WEB)
Paul also says, "Let the word of Christ dwell in you richly; in all wisdom teaching and admonishing one another with psalms, hymns, and spiritual songs, singing with grace in your heart to God." (Colossians 3:16 WEB)
5. It doesn't really matter what you do, as long as deep down inside you're a good person.
If it doesn't really matter what we do, then by what criteria are we assessing ourselves to be a good person? Jesus says that we know who is a bad person by what they do, saying, "By their fruits you will know them...Even so, every good tree brings forth good fruit; but the corrupt tree brings forth evil fruit." (Matthew 7:16-17 WEB)
Jesus also speaks about the importance of our actions in the Parable of the Wise and Foolish Builders and the Parable of the Two Sons.
← Back to Christian Sermons from 5 Things Jesus Never Said About Being Christian