3 Things Jesus Never Said About Judging
---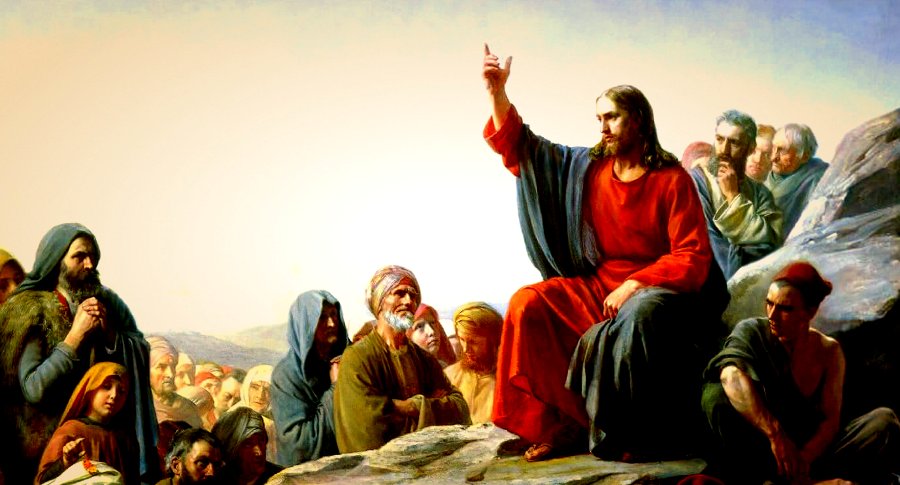 The following are 3 things Jesus never said about judging, along with what he really did say.
1. Judge not, lest ye be judged; and by that I mean remain silent when you see others do evil.
Sometimes silence is a sin.
When Jesus makes this statement about judging others in Matthew 7:1, he is talking about the hypocrisy of judging someone else for a sin while you commit the same sin, saying, "Why do you see the speck that is in your brother's eye, but don't consider the beam that is in your own eye?" (Matthew 7:3 WEB)
On the contrary, when it comes to others committing sin, Jesus says, "If your brother sins against you, go, show him his fault between you and him alone. If he listens to you, you have gained back your brother. But if he doesn't listen, take one or two more with you, that at the mouth of two or three witnesses every word may be established. If he refuses to listen to them, tell it to the assembly." (Matthew 18:15-17 WEB)
Paul too had no problem judging someone's sin, especially someone who claims to be a believer. "For I most assuredly, as being absent in body but present in spirit, have already, as though I were present, judged him who has done this thing." (1 Corinthians 5:3 WEB)
2. If your right hand causes you to sin, don't judge it.
Jesus says, "If your right hand causes you to stumble, cut it off, and cast it from you: for it is profitable for you that one of your members should perish, and not your whole body..." (Matthew 5:30 WEB)
Now, Jesus is not advocating for mutilation of the body, which Paul opposes saying, "severity to the body" isn't "of any value against the indulgence of the flesh." (Colossians 2:23 WEB) On the contrary, Jesus Speaks in Figures of Speech. His point is that we should avoid sin at all costs.
When regarding sinners, Paul goes as far as saying, "But as it is, I wrote to you not to keep company, if any man who is named a brother is a sexual sinner, or covetous, or an idolater, or a slanderer, or a drunkard, or an extortioner. Don't even eat with such a person." (1 Corinthians 5:11 WEB)
In context, Paul is speaking about those who refuse to repent and continue living in sin.
3. Tolerate one another as I have tolerated you.
Jesus is basically the definition of intolerance. Intolerance toward sin and evil. Jesus does say, "Love one another, just like I have loved you..." (John 13:34 WEB)
However, Jesus also says, "Not everyone who says to me, 'Lord, Lord,' will enter into the Kingdom of Heaven; but he who does the will of my Father who is in heaven...Then I will tell them, 'I never knew you. Depart from me, you who work iniquity.'" (Matthew 7:21-23 WEB)
For those who commit sin and do what is evil in God's eyes, Jesus will refuse entrance into heaven.
Jesus even warns believers in Revelation that they risk having their name removed from the book of life if they don't repent of sin, "Remember therefore how you have received and heard. Keep it, and repent. If therefore you won't watch, I will come as a thief, and you won't know what hour I will come on you...He who overcomes will be arrayed like this in white garments, and I will in no way blot his name out of the book of life..." (Revelation 3:3-5 WEB)
← Back to Christian Sermons from 3 Things Jesus Never Said About Judging