4 Things Jesus Never Said About Sexual Sins
---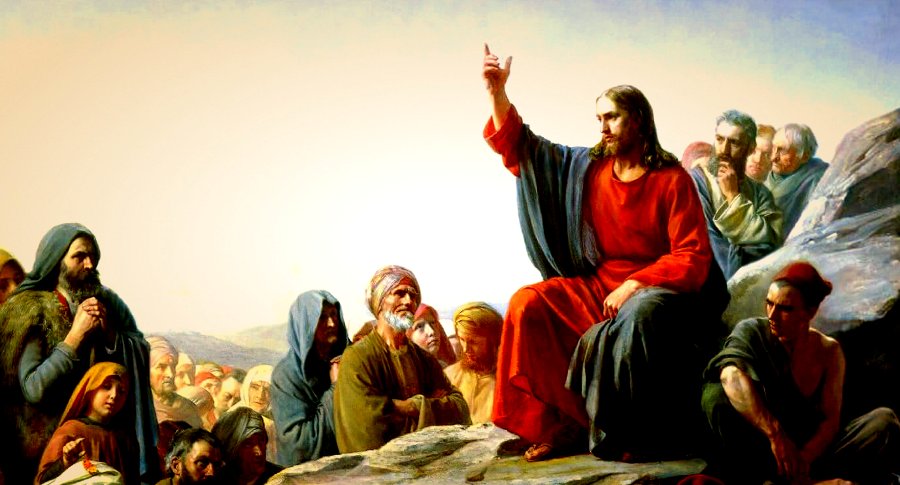 The following are 4 things Jesus never said about sexual sins, along with what the Bible does say.
1. If I didn't specifically speak against something, even though it has been specifically spoken against everywhere else in the bible, then it must mean I am okay with it and you can feel free to use that as an argument to live a sinful lifestyle.
Jesus mainly interacted with Jews prior to his crucifixion, so certain subjects like premarital sex and homosexuality were not issues he would have come across. Paul, on the other hand, dealt with Gentiles who did have these kinds of issues in their society.
Paul says, "Or don't you know that the unrighteous will not inherit the kingdom of God? Don't be deceived. Neither the sexually immoral, nor idolaters, nor adulterers, nor male prostitutes, nor homosexuals, nor thieves, nor covetous, nor drunkards, nor slanderers, nor extortioners, will inherit the kingdom of God." (1 Corinthians 6:9-10 WEB)
Yea, that includes homosexuality and premarital sex. It's still a sin.
Jesus does say, "but I tell you that everyone who gazes at a woman to lust after her has committed adultery with her already in his heart." (Matthew 5:28 WEB) It would be hypocritical for Jesus to make this comment, but then say that homosexuality and premarital sex (both sins like adultery) are alright.
On the contrary, Jesus says that even having lustful thoughts is sinful!
2. Your Sins are forgiven, feel free to continue leading a sinful life.
It's more like, "From now on, sin no more." (John 8:11 WEB)
3. Premarital sex is okay, as long as it's between two consenting adults who love each other.
Nope, premarital sex is still a sin. It's still sexually immoral.
4. Has no man condemned you? Then neither do I condemn you. Now go, and do whatever makes you happy.
In John 8, a woman is accused of adultery and is about to be stoned. Jesus says to her, "'Did no one condemn you?' She said, 'No one, Lord.' Jesus said, 'Neither do I condemn you. Go your way. From now on, sin no more.'" (John 8:10-11 WEB)
Sin no more...that's definitely not the same as go and do whatever makes you happy.
The Temptation of Sexual Sin
Paul says, "No temptation has taken you but such as man can bear. God is faithful, who will not allow you to be tempted above what you are able, but will with the temptation make also the way of escape, that you may be able to endure it." (1 Corinthians 10:13 WEB)
James says, "Let no man say when he is tempted, 'I am tempted by God,' for God can't be tempted with evil, and he himself tempts no one. But each one is tempted, when he is drawn away by his own lust, and enticed. Then the lust, when it has conceived, bears sin; and the sin, when it is full grown, brings forth death." (James 1:13-15 WEB)
It is important to realize that we are tempted by our own lusts. Claiming that God made us a certain way is the same as saying that God is tempting us.
← Back to Christian Sermons from 4 Things Jesus Never Said About Sexual Sins