25 Bible Verses about Faith
---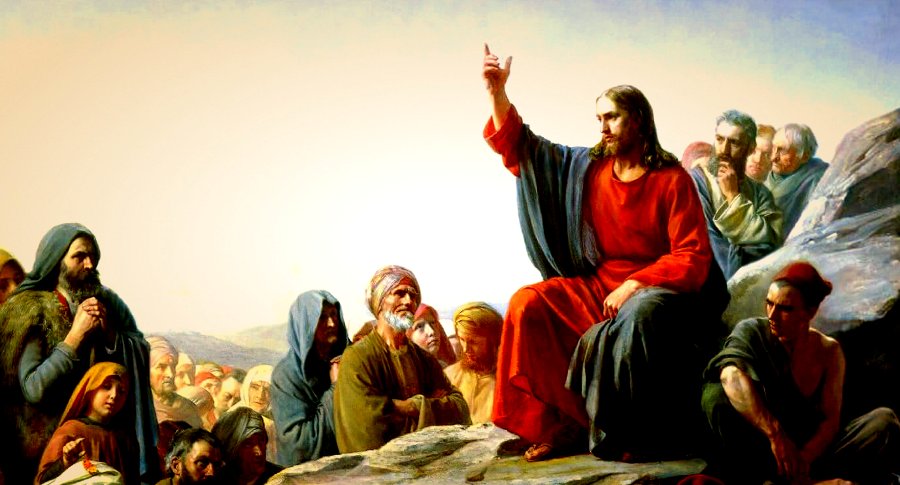 The following scriptures are 25 Bible Verses about Faith related to hope, doubting, life, strength, peace, healing, and prayer.
These Bible verses about faith are categorized by type. Wherever necessary, commentary may be included for clarification on certain bible verses.
Bible Verses about Faith and Hope
---
Faith is trusting God, and it is believing that what God says is true. Our faith in God and his salvation is the source of our hope.
Hebrews 12:2
Looking to Jesus, the author and perfecter of faith, who for the joy that was set before him endured the cross, despising shame, and has sat down at the right hand of the throne of God.
2 Corinthians 5:7
For we walk by faith, not by sight.
Jeremiah 29:11
For I know the thoughts that I think toward you, says Yahweh, thoughts of peace, and not of evil, to give you hope in your latter end.
Romans 15:13
Now may the God of hope fill you with all joy and peace in believing, that you may abound in hope, in the power of the Holy Spirit.
Romans 5:5
And hope doesn't disappoint us, because God's love has been poured out into our hearts through the Holy Spirit which was given to us.
Bible Verses about Faith and Doubting
---
Doubting is not believing that what God says is true. It is the opposite of faith. Ask God to rid you of any doubts you have by trusting in him and his promises.
James 1:6
But let him ask in faith, without any doubting, for he who doubts is like a wave of the sea, driven by the wind and tossed.
Hebrews 11:6
Without faith it is impossible to be well pleasing to him, for he who comes to God must believe that he exists, and that he is a rewarder of those who seek him.
Proverbs 3:5-6
Trust in Yahweh with all your heart, And don't lean on your own understanding. In all your ways acknowledge him, And he will direct your paths.
Bible Verses about Faith and Life
---
Our faith as Christians has its foundation in the belief that we will live again eternally for our faith in Jesus Christ. True faith is revealed through our actions, since we show what we truly believe by what we do.
John 11:25-26
I am the resurrection and the life. He who believes in me, though he die, yet will he live. Whoever lives and believes in me will never die.
John 3:36
He who believes in the Son has eternal life, but he who disobeys the Son won't see life, but the wrath of God remains on him.
John 6:35
Jesus said to them. 'I am the bread of life. He who comes to me will not be hungry, and he who believes in me will never be thirsty.'
Bible Verses about Faith and Strength
---
Humility is the key to true faith and strength. The testing of our faith develops the strength to be patient and persevere. Our victory is found in our faith in Jesus Christ.
1 John 5:4
For whatever is born of God overcomes the world. This is the victory that has overcome the world: your faith.
Ephesians 6:16
Above all, taking up the shield of faith, with which you will be able to quench all the fiery darts of the evil one.
James 1:3
Knowing that the testing of your faith produces patience.
Ephesians 3:16-17
That he would grant you, according to the riches of his glory, that you may be strengthened with power through his Spirit in the inward man; that Christ may dwell in your hearts through faith; to the end that you, being rooted and grounded in love.
Psalms 23:1
Yahweh is my shepherd: I shall lack nothing.
Bible Verses about Faith and Peace
---
Believing that God will raise us and our loved ones to eternal life gives us peace that death will not be the end. Jesus has conquered death, and now nothing outside of ourselves can separate us from God.
Psalms 23:4
Even though I walk through the valley of the shadow of death, I will fear no evil, for you are with me. Your rod and your staff, they comfort me.
Psalms 119:114
You are my hiding place and my shield. I hope in your word.
Romans 8:38-39
For I am persuaded, that neither death, nor life, nor angels, nor principalities, nor things present, nor things to come, nor powers, nor height, nor depth, nor any other creature, will be able to separate us from the love of God, which is in Christ Jesus our Lord.
Bible Verses about Faith and Healing
---
Jesus often told those he healed, 'Your faith has made you well.' The faith he speaks of is trusting that God can and is willing to heal us. Ultimately, though death may prevail, we will be victors at the end as death is swallowed up by life.
Mark 10:52
Jesus said to him, 'Go your way. Your faith has made you well.' Immediately he received his sight, and followed Jesus in the way.
Revelation 21:4
He will wipe away every tear from their eyes. Death will be no more; neither will there be mourning, nor crying, nor pain, any more. The first things have passed away.
Bible Verses about Faith and Prayer
---
When we pray to God, we should trust that God will give us what is good. When we ask for wisdom, faith, hope, peace, love, and the gift of the Holy Spirit, God is more than willing to give to those who believe.
Mark 11:24
Therefore I tell you, all things whatever you pray and ask for, believe that you receive them, and you shall have them.
Deuteronomy 31:6
Be strong and of good courage, don't be afraid, nor be scared of them: for Yahweh your God, he it is who does go with you; he will not fail you, nor forsake you.
1 Corinthians 13:13
But now remain faith, hope, and love: these three. The greatest of these is love.
Philippians 3:8
Yes most assuredly, and I count all things to be loss for the excellency of the knowledge of Christ Jesus, my Lord, for whom I suffered the loss of all things, and count them nothing but refuse, that I may gain Christ...
If you enjoyed these 25 Bible Verses about Faith, share them with your friends and family!
All scripture quotations on this page are quoted from the World English Bible (WEB), a public domain modern-English translation of the Bible, unless otherwise noted.

← Back to Bible Verses from Bible Verses about Faith