30 Bible Verses about Healing
---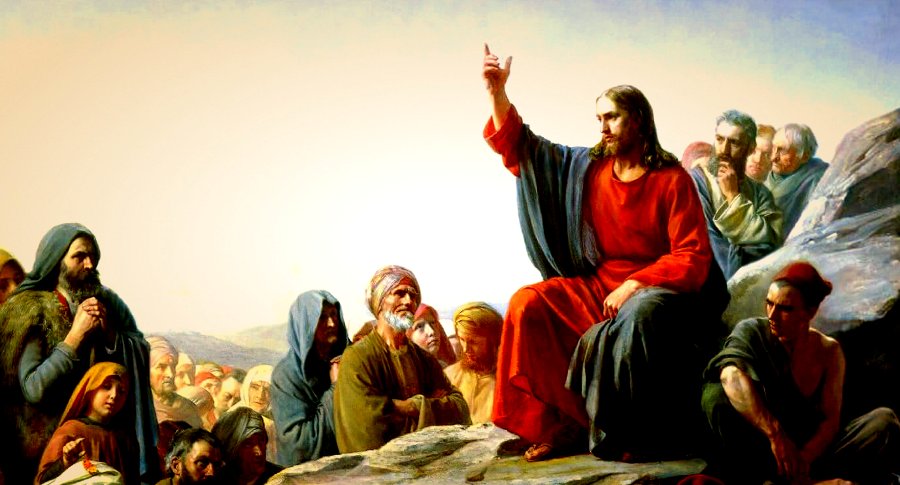 The following scriptures are 30 Bible Verses about Healing related to peace, hope, faith, God's promises, and sickness.
These Bible verses about healing are categorized by type. Wherever necessary, commentary may be included for clarification on certain bible verses.
God is the source of all life. The life we have now is a free gift given to us as a grace, since we are sinful. Due to our sin, we are all destined to die, but the promise of Jesus Christ is that believers will be resurrected to eternal life.
Part of the ministry of Jesus Christ was healing the sick, paralyzed, maimed, and blind (Matthew 15:31). However, our ultimate hope is in the coming resurrection for all who are faithful to Jesus Christ.
Jesus made a clear point to emphasize that sickness and disease are not always caused by sin (John 9:2-3). Consider Job, who was a blameless man yet suffered so much. However, sin can cause disease and sickness (John 5:14). Ultimately, sin causes death (James 1:15). The hope of Christians is knowing that Jesus has conquered death and will resurrect his faithful (Revelation 1:18; John 11:25).
Bible Verses about Healing and Peace
---
God's peace is powerful, and it protects us from all that worries us. The sacrifice of Jesus Christ proves his love and that he cares for us. He is our light and salvation, and in him we have no fear.
Philippians 4:7
The peace of God, which passes all understanding, will guard your hearts and your thoughts in Christ Jesus.
1 Peter 5:7
Casting all your worries on him, because he cares for you.
Matthew 11:28
Come to me, all you who labor and are heavily burdened, and I will give you rest.
Psalms 147:3
He heals the broken in heart, And binds up their wounds.
Psalms 23:4
Even though I walk through the valley of the shadow of death, I will fear no evil, for you are with me. Your rod and your staff, they comfort me.
2 Timothy 1:7
For God didn't give us a spirit of fear, but of power and love and discipline.
Psalms 27:1
Yahweh is my light and my salvation. Whom shall I fear? Yahweh is the strength of my life. Of whom shall I be afraid?
Psalms 119:114
You are my hiding place and my shield. I hope in your word.
Bible Verses about Healing and Hope
---
Our hope is in Jesus Christ, who is our healing and salvation. There is nothing beyond ourselves that can separate us from God's love. Our hope is in trusting God and his promises.
Romans 8:28
We know that all things work together for good for those who love God, to those who are called according to his purpose.
Romans 8:38-39
For I am persuaded, that neither death, nor life, nor angels, nor principalities, nor things present, nor things to come, nor powers, nor height, nor depth, nor any other creature, will be able to separate us from the love of God, which is in Christ Jesus our Lord.
Jude 1:21
Keep yourselves in the love of God, looking for the mercy of our Lord Jesus Christ to eternal life.
Romans 15:13
Now may the God of hope fill you with all joy and peace in believing, that you may abound in hope, in the power of the Holy Spirit.
Romans 5:5
And hope doesn't disappoint us, because God's love has been poured out into our hearts through the Holy Spirit which was given to us.
Philippians 4:19
My God will supply every need of yours according to his riches in glory in Christ Jesus.
Bible Verses about Healing and Faith
---
Jesus often told those who he healed, 'Your faith has made you well.' This faith is believing that God is able to heal and willing to do so. Ultimately, faith is believing that what God says is true.
Isaiah 53:5
But he was wounded for our transgressions, he was bruised for our iniquities; the chastisement of our peace was on him; and with his stripes we are healed.
Hebrews 12:2
Looking to Jesus, the author and perfecter of faith, who for the joy that was set before him endured the cross, despising shame, and has sat down at the right hand of the throne of God.
2 Corinthians 5:7
For we walk by faith, not by sight.
Jeremiah 17:14
Heal me, O Yahweh, and I shall be healed; save me, and I shall be saved: for you are my praise.
Matthew 15:28
Then Jesus answered her, 'Woman, great is your faith! Be it done to you even as you desire.' And her daughter was healed from that hour.
Mark 10:52
Jesus said to him, 'Go your way. Your faith has made you well.' Immediately he received his sight, and followed Jesus.
Mark 5:34
Daughter, your faith has made you well. Go in peace, and be cured of your disease.
Mark 11:24
Therefore I tell you, all things whatever you pray and ask for, believe that you receive them, and you shall have them.
Bible Verses about Healing and God's Promises
---
God promises his children to be found when they seek him out. And he promises to comfort all who mourn and are broken. God is faithful to the faithful.
Jeremiah 29:13
You shall seek me, and find me, when you shall search for me with all your heart.
Jeremiah 29:11
For I know the thoughts that I think toward you, says Yahweh, thoughts of peace, and not of evil, to give you hope in your latter end.
Revelation 21:4
He will wipe away every tear from their eyes. Death will be no more; neither will there be mourning, nor crying, nor pain, any more. The first things have passed away.
1 Peter 2:24
Who his own self bore our sins in his body on the tree, that we, having died to sins, might live to righteousness; by whose stripes you were healed.
Exodus 15:26
If you will diligently listen to the voice of Yahweh your God, and will do that which is right in his eyes, and will pay attention to his commandments, and keep all his statutes, I will put none of the diseases on you, which I have put on the Egyptians; for I am Yahweh who heals you.
Bible Verses about Healing and Sickness
---
Jesus healed the sick, paralyzed, maimed, mute, and blind. He brought hope and joy to many of those who met him. Even after his resurrection, people were healed by the apostles, and his healing power continues in the Church today.
Matthew 9:35
Jesus went about all the cities and the villages, teaching in their synagogues, and preaching the gospel of the kingdom, and healing every disease and every sickness among the people.
James 5:14
Is any among you sick? Let him call for the elders of the assembly, and let them pray over him, anointing him with oil in the name of the Lord.
Psalms 103:2-4
Praise Yahweh, my soul, And don't forget all his benefits; Who forgives all your sins; Who heals all your diseases; Who redeems your life from destruction; Who crowns you with lovingkindness and tender mercies.
If you enjoyed these 30 Bible Verses about Healing, share them with your friends and family!
All scripture quotations on this page are quoted from the World English Bible (WEB), a public domain modern-English translation of the Bible, unless otherwise noted.

35 Bible Verses for Hard Times
← Back to Bible Verses from Bible Verses about Healing