20 Bible Verses about Love
---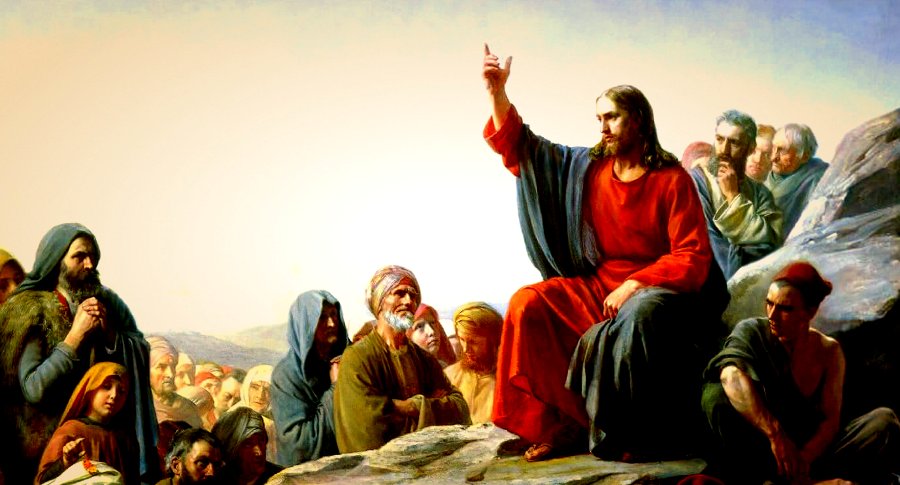 The following scriptures are 20 Bible verses about Love related to loving God, God's love, loving people, and verses about love in general.
These Bible verses about love are categorized by type. Wherever necessary, commentary may be included for clarification on certain bible verses.
Bible Verses about Loving God
---
The two greatest commandments are first love God and second love people. God's entire law is based on these two concepts. God rewards those who love Him, ultimately with eternal life.
Matthew 22:37-38
'You shall love the Lord your God with all your heart, and with all your soul, and with all your mind.' This is the first and great commandment.
Romans 8:28
We know that all things work together for good for those who love God, to those who are called according to his purpose.
Bible Verses about God's Love
---
God's love is unfathomable, yet it is represented by the sacrifice of Jesus Christ for our sins. Even while we were God's enemies, because of sin, Christ gave up his life so that we might live eternally.
John 3:16
For God so loved the world, that he gave his one and only Son, that whoever believes in him should not perish, but have eternal life.
1 John 3:16-18
By this we know love, because he laid down his life for us. We ought to lay down our lives for the brothers. But whoever has the world's goods, and sees his brother in need, and shuts up his compassion from him, how does the love of God remain in him? My little children, let's not love in word only, neither with the tongue only, but in deed and truth.
Romans 5:5
And hope doesn't disappoint us, because God's love has been poured out into our hearts through the Holy Spirit which was given to us.
Psalms 107:1
Give thanks to Yahweh, For he is good, For his lovingkindness endures forever.
Bible Verses about Loving People
---
The second greatest commandment is to love people. It is important that we love God first and people second. Loving people first sound like good doctrine, but it actually is making the love of others an idol placed above God.
Loving God and loving people actually go well together, as loving others is a way to show our love for God. We are even expected to love our enemies, just like God loved us while we were his enemies. Ultimate love and strength is found in humility.
Matthew 22:39
A second likewise is this, 'You shall love your neighbor as yourself.'
Romans 13:10
Love doesn't harm his neighbor. Love therefore is the fulfillment of the law.
Luke 6:31
As you desire that men should do to you, likewise do to them also.
Luke 6:35
But love your enemies, and do good, and lend, expecting nothing back; and your reward will be great, and you will be sons of the Most High; for he is kind toward the unthankful and evil.
Ephesians 5:25
Husbands, love your wives, even as Christ also loved the assembly, and gave himself up for it.
John 15:13
Greater love has no one than this, that a man lay down his life for his friends.
1 John 4:8
He who doesn't love doesn't know God, for God is love.
Ephesians 4:2
With all lowliness and humility, with longsuffering, bearing with one another in love.
Bible Verses about Love
---
Fear is an opposite of love, just like hate is, which is why perfect love destroys fear and hate. For this reason, love is the greatest of all virtues and the fulfilling of God's law. True love is shown through our actions, as Christ revealed God's love by his act of sacrifice.
1 John 4:18-19
There is no fear in love; but perfect love casts out fear, because fear has punishment. He who fears is not made perfect in love. We love Him, because he first loved us.
1 Corinthians 13:2
If I have the gift of prophecy, and know all mysteries and all knowledge; and if I have all faith, so as to remove mountains, but don't have love, I am nothing.
1 Corinthians 13:4-8
Love is patient and is kind; love doesn't envy. Love doesn't brag, is not proud, doesn't behave itself inappropriately, doesn't seek its own way, is not provoked, takes no account of evil; doesn't rejoice in unrighteousness, but rejoices with the truth; bears all things, believes all things, hopes all things, endures all things. Love never fails.
1 Corinthians 13:13
But now remain faith, hope, and love: these three. The greatest of these is love.
Romans 12:9
Let love be without hypocrisy. Abhor that which is evil. Cling to that which is good.
Micah 6:8
He has shown you, O man, what is good. What does Yahweh require of you, but to act justly, To love mercy, and to walk humbly with your God?
If you enjoyed these 20 Bible Verses about Love, share them with your friends and family!
All scripture quotations on this page are quoted from the World English Bible (WEB), a public domain modern-English translation of the Bible, unless otherwise noted.

← Back to Bible Verses from Bible Verses about Love