Can a Christian Lose Salvation?
---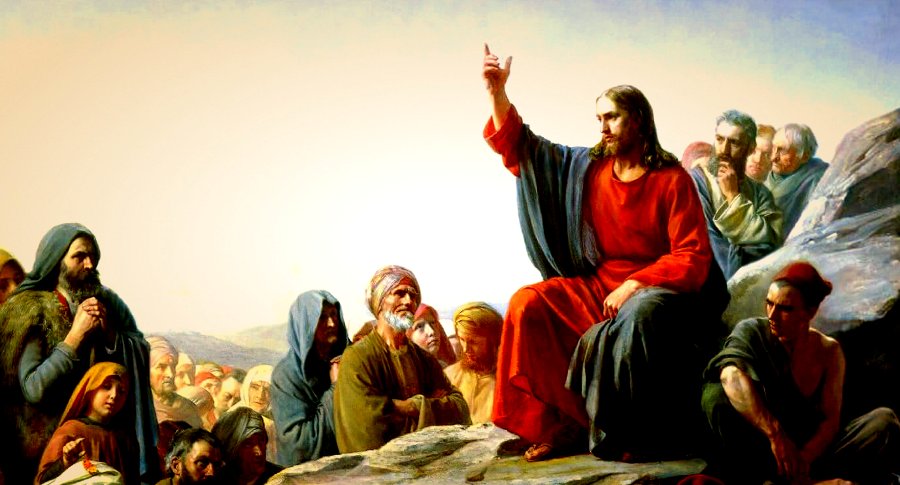 Question: Can a Christian Lose Salvation or is it true that they have eternal security? Is the statement "Once Saved Always Saved" true?
In the book of Revelation, Jesus Christ speaks to believers when he tells them to repent. Jesus warns them that they risk having their name removed from the book of life, saying, "He who overcomes will be arrayed like this in white garments, and I will in no way blot his name out of the book of life." (Revelation 3:5 WEB)
This passage alone makes it clear that it is possible for those who claim to believe in Jesus Christ to have their name removed from the book of life, but what would cause this to happen? And does this mean that it's possible for a christian to lose their salvation?
Understanding Eternal Security
---
The idea of eternal security and "once saved always saved" comes from verses that speak of Christians as "the elect" (those chosen by God to be saved). However, John speaks about those who claim to be Christian, but then fall away from the faith by saying, "They went out from us, but they didn't belong to us; for if they had belonged to us, they would have continued with us. But they left, that they might be revealed that none of them belong to us." (1 John 2:19 WEB)
Again, this statement seems to indicate that the elect won't leave the faith, and those who do leave have proven themselves to not be saved. However, what about those who say they are Christians, but continue to sin?
Do Saved Christians Sin?
---
What is certainly not biblical is the idea that you can continue to sin and be saved. Paul warns the believers in Corinth about sinning, saying, "Or don't you know that the unrighteous will not inherit the kingdom of God? Don't be deceived. Neither the sexually immoral, nor idolaters, nor adulterers, nor male prostitutes, nor homosexuals, nor thieves, nor covetous, nor drunkards, nor slanderers, nor extortioners, will inherit the kingdom of God." (1 Corinthians 6:9-10 WEB)
Again, Paul is speaking to "believers" (those who claim to be Christian), urging them to repent of evil or else they will not be saved.
Nothing Separates Believers from Christ
---
Now, Paul does say, "For I am persuaded, that neither death, nor life, nor angels, nor principalities, nor things present, nor things to come, nor powers, nor height, nor depth, nor any other creature, will be able to separate us from the love of God, which is in Christ Jesus our Lord." (Romans 8:38-39 WEB)
However, in context, Paul is not talking about a person's choice to not be saved by sinning. Rather, Paul is talking about being a martyr, saying that nothing (death or otherwise) can separate us from Christ's love and power. The same Paul who makes this statement in Romans also makes the above statement in 1 Corinthians about evildoers not being saved due to their actions.
Further Evidence for "Once Saved Always Saved"
---
When Jesus tells the parable of the sheep and goats, the king separates the good and evil based on their actions. This result can be seen by the fact that we show our faith by what we do. Paul supports this fact when he says, "They claim to know God, but by their actions they deny him." (Titus 1:16 NIV)
James too supports this fact when he says, "Show me your faith from your works, and I by my works will show you my faith." (James 2:18 WEB) James continues by saying, "For as the body apart from the spirit is dead, even so faith apart from works is dead." (James 2:26 WEB)
So to answer the question: Can a Christian lose salvation? The answer is "yes" in the sense that "believers" can have their names removed from the book of life if they continue to live a life of sin (Revelation 3:5).
However it should be clarified that if a person does continue to sin, then they were probably never a true believer in the first place (1 John 2:19), because we "show" what we truly believe by our actions.
Anyone can say they believe in Christ, and they can even think they are sincere about it, but if you oppose Christ with your actions, as Paul says, "by their actions they deny him," (Titus 1:16) by sinning, then you are lying when you say you know Christ and are saved. Essentially, believing that you are saved while you continue to deny Christ with your actions is deceiving yourself.
John says about true Christians, "Whoever is born of God doesn't commit sin, because his seed remains in him; and he can't sin, because he is born of God." (1 John 3:9 WEB)
So then, can a true Christian lose salvation? No. It is impossible for anyone who is a true Christian to lose their salvation. However, whether they are a true Christian is seen by their actions that support their belief, and it is also important that this person be marked with the seal of the Holy Spirit (2 Corinthians 1:22).
According to John, anyone who claims to be a Christian should live in obedience to God like Jesus did, saying, "Whoever claims to live in him must walk as Jesus did." (1 John 2:6 NIV).
And how did Jesus walk? Jesus lived in complete obedience to that Father, even "obedient to death." (Philippians 2:8 WEB).
Wait, Saved by Works?
---
Does this mean we are saved by works? Actually, no, we are still saved by grace. Read more about The Meaning of Repentance and Salvation.
← Back to Christian Questions and Answers from Can a Christian Lose Salvation?