Origin of Modern English Bible Translations
---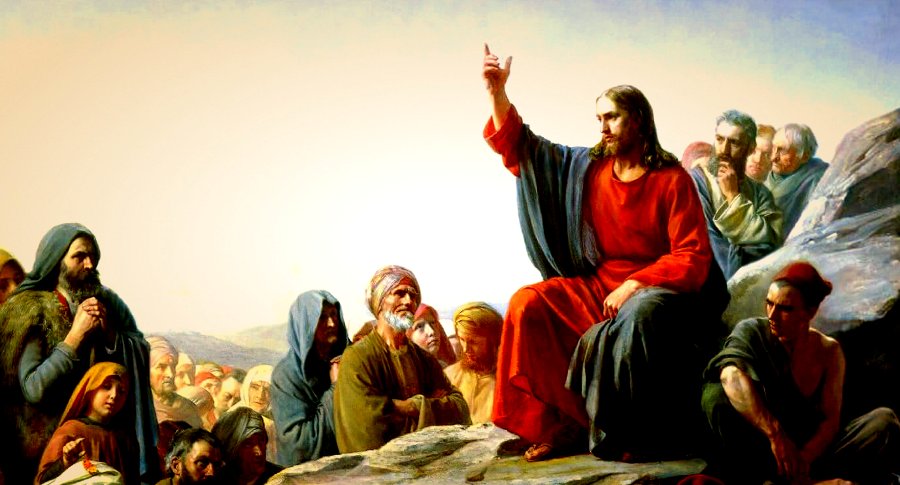 Most modern English bible translations are indirect revisions of the 1611 King James Version (KJV), although not all.
These indirect revisions of the original KJV include: New Revised Standard Version (NRSV), English Standard Version (ESV), New Living Translation (NLT), and New American Standard Bible (NASB).
The New King James Version (NKJV) is a direct revision of the original 1611 King James.
Bible Translation Revisions
The following illustration shows how these direct and indirect English bible translations originated: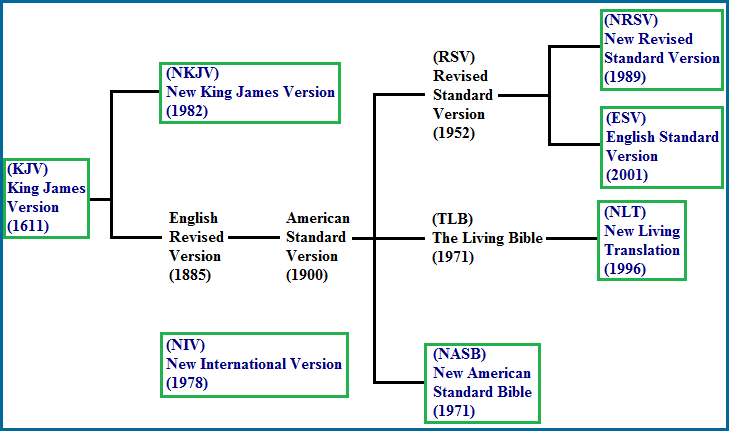 Unlike these other translations, the New International Version (NIV) was not derived from the King James, but was instead a fresh translation of the ancient texts.
However, despite the various origins of these English bible translations, there is still very little deviation in meaning, which is largely due to the fact that all bible translations ultimately come from translating the original Hebrew and Greek texts.
Deviations in Meaning Among English Translations
---
Generally, when there are slight deviations in meaning between modern English bible translations, it is due to differences in the theology (religious beliefs) of the translators. For example, consider how John 3:36 is translated:
"Whoever believes in the Son has eternal life; whoever disobeys the Son will not see life, but must endure God's wrath." (NRSV)
"He who believes in the Son has everlasting life; and he who does not believe the Son shall not see life, but the wrath of God abides on him." (NKJV)
And the NIV translates John 3:36 as:
"Whoever believes in the Son has eternal life; but whoever rejects the Son will not see life, for God's wrath remains on him." (NIV)
Therefore, regarding those who must endure God's wrath, four translations say it's those who "disobey," two translations say it's those who "disbelieve," and one translation says it's those who "reject" Jesus Christ.
Theology should never be based off one verse, so in order to know which is the best translation of this verse, other verses regarding this subject would need to be investigated.
However, deviations like John 3:36 are actually rare among various translations, causing the major difference between translations to be the actual grammar and word-order (while the meaning stays the same).
---