The Cost of Discipleship Parable
---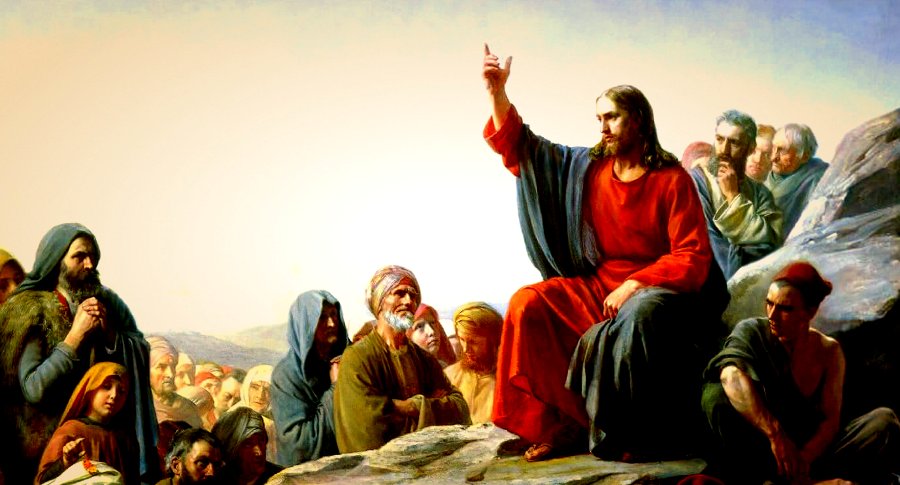 The Cost of Discipleship Parable: Luke 14:28-33
Jesus tells this parable of the cost of discipleship, also called the counting the cost parable, in order to communicate several important concepts regarding being his disciple and following him.
In the context of Luke, there are large crowds of people following Jesus. He turns to them and says, "Whoever comes to me and does not hate father and mother, wife and children, brothers and sisters, yes, and even life itself, cannot be my disciple." (Luke 14:26) Jesus continues and says, "Whoever does not carry the cross and follow me cannot be my disciple." (Luke 14:27)
He then tells this parable of the cost of discipleship in order to elaborate on these statements.
Understanding Jesus' Comments in Luke 14

---
In Luke 14:26-27, Jesus makes some very surprising comments about being his disciple. He says that anyone who wants to be his follower must hate everyone and everything, and they must carry the cross. The fact that Jesus makes this statement about the cross, before he was crucified, indicates that he was predicting his crucifixion (as he also does in Luke 18:31-33 and Matthew 16:21-28).

The idea that Jesus actually means hate would oppose all of his teachings about loving others (examples: Matthew 22:39; John 13:34-35; John 15:12; Matthew 5:22).
On the contrary, hate is used in this passage as an idiom, which is one of many figures of speech used by Jesus. An idiom is a statement or word that has a figurative meaning that is different than the literally meaning. Idioms change from culture to culture, so an idiom in one culture may not make sense in another. For example, if someone were to say "Spill the beans" or "Let the cat out of the bag," they do not really mean what they are saying. Rather, they mean tell the secret.

We can know that this fact is true, because Matthew quotes Jesus making this same comment, except that it is stated literally, "Whoever loves father or mother more than me is not worthy of me; and whoever loves son or daughter more than me is not worthy of me." (Matthew 10:37)
Therefore, when Jesus uses the word hate in Luke 14:26, he is using it as an idiom to communicate the idea of loving everyone else less than we love him. Due to the fact that Jesus Christ is God, he is saying that we are to love people less than we love God, which is the first and greatest commandment, "You shall love the Lord your God with all your heart, and with all your soul, and with all your mind." (Matthew 22:37) The very fact that Jesus is saying that we must love him most, is an indication of his divinity.

Likewise, in Luke 14:27, when Jesus says we must carry the cross in order to follow him, it is also figurative. What Jesus is actually saying is that we are to model his sacrifice and obedience in order to be his followers.
As Paul says, "he humbled himself and became obedient to the point of death— even death on a cross." (Philippians 2:8) And as John says, "whoever says, 'I abide in him,' ought to walk just as he walked." (1 John 2:6)

Jesus is also quoted as making this statement in Matthew 10:38, "and whoever does not take up the cross and follow me is not worthy of me." This statement is also found in Mark and Luke too, "If any want to become my followers, let them deny themselves and take up their cross daily and follow me." (Luke 9:23; which is similar to Mark 8:34)
Therefore, according to Jesus Christ, in order to be a follower of Jesus (Christian), we need to love God more than everyone else and even more than our own lives. We also must model Jesus' sacrifice and obedience, living in complete obedience to the Heavenly Father, as he did; otherwise, Jesus says we are not worthy of him, which means we are not worthy of salvation. For more information on this subject, read about the Meaning of Repentance and Salvation.
Summary of the Cost of Discipleship Parable

---
Jesus begins this cost of discipleship parable by saying "For which of you, intending to build a tower, does not first sit down and estimate the cost, to see whether he has enough to complete it? Otherwise, when he has laid the foundation and is not able to finish, all who see it will begin to ridicule him." (Luke 14:28-29)
Jesus continues, "Or what king, going out to wage war against another king, will not sit down first and consider whether he is able with ten thousand to oppose the one who comes against him with twenty thousand?" (Luke 14:31) "So therefore, none of you can become my disciples if you do not give up all your possessions." (Luke 14:33)
Meaning of the Cost of Discipleship Parable

---
In this parable of the cost of discipleship, Jesus is saying that we need to consider the cost of being his follower, because it will cost us everything. We are to love God above all else, including our lives, and we must model Jesus' life of obedience.
Everything is lost, yet by losing everything, all is gained. As Jesus says in Matthew, "Those who find their life will lose it, and those who lose their life for my sake will find it." (Matthew 10:39; also in Matthew 16:25)
Jesus tells believers in Revelation, "Be faithful until death, and I will give you the crown of life." (Revelation 2:10) Jesus also says to believers, "If you conquer, you will be clothed like them in white robes, and I will not blot your name out of the book of life." (Revelation 3:5)
The road to salvation is not as cheap and easy as some may think. It costs us everything, and it is difficult. Jesus makes this clear by saying, "Enter through the narrow gate; for the gate is wide and the road is easy that leads to destruction, and there are many who take it. For the gate is narrow and the road is hard that leads to life, and there are few who find it." (Matthew 7:13-14) This fact did not change after Jesus died and rose again. He makes this statement in relation to the new covenant that he is establishing, and he clarifies what he means by this cost of discipleship parable, as well as his other comments on this subject.
Just like someone building a tower should first consider if they can complete it before starting, likewise we should consider the cost of salvation and its terms of acceptance. More information on this subject can be found at the Meaning of Repentance and Salvation.
In order to understand the role our actions have, in regards to salvation, read about why Our Actions Reveal the Truth.
Jesus further clarifies his meaning by ending this cost of discipleship parable with the statement, "So therefore, none of you can become my disciples if you do not give up all your possessions." (Luke 14:33) Like with his previous statements about loving him more than people and life, Jesus is telling us we must let go of our attachment to possessions, "for one's life does not consist in the abundance of possessions." (Luke 12:15)

Jesus also says, "No one can serve two masters; for a slave will either hate the one and love the other, or be devoted to the one and despise the other. You cannot serve God and wealth. Therefore, do not worry about your life..." essentially because God will take care of you. (Matthew 6:24-25; also in Luke 12:22-32)
As Jesus states in Matthew 16:26, "For what is a man profited, if he shall gain the whole world, and lose his own soul?" (KJV) A song related to this verse is "Lose My Soul" by Toby Mac: Youtube: Toby Mac - Lose My Soul.
God's Truth Taught in Stories
---
Study the parables of Jesus in this easy-to-read 40 day devotional.

This devotional takes the unique approach of understanding Jesus' parables by examining the genre, scriptural context, and historical culture. Your life will be transformed by studying the parables of Jesus Christ.


---
---
Go to previous parable: The Great Dinner (Feast)

Go to next parable: Lost Coin
---
← Back to The Parables of Jesus Christ from The Cost of Discipleship Parable

Go to Messiah of God Home