20 Wedding Bible Verses
---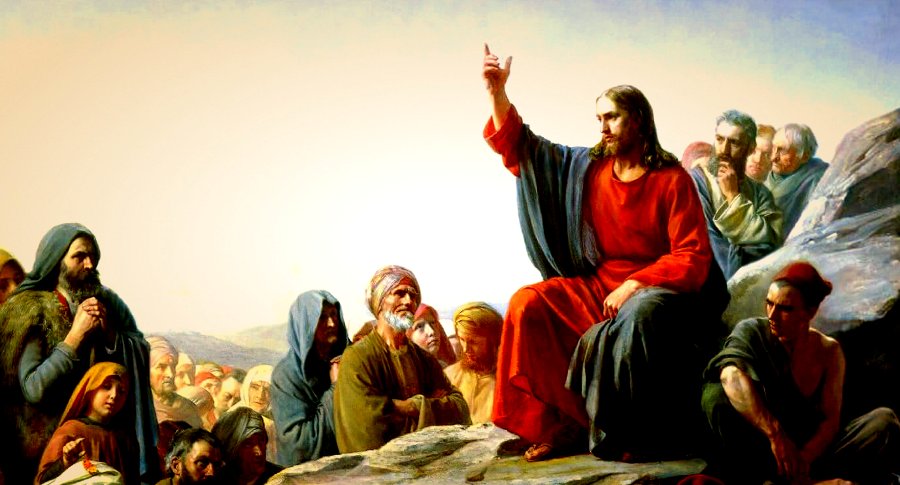 The following scriptures are 20 Wedding Bible Verses related to traditional wedding verses, love, verses about marriage, and instruction.
These wedding Bible verses are categorized by type. Wherever necessary, commentary may be included for clarification on certain bible verses.
Traditional Wedding Bible Verses
---
These scriptures are some of the more well-known and traditional verses used for weddings. In the context of the third passage (Ecclesiastes 4:9-11) the subject is not technically marriage, but it is still a good passage describing the importance of unity and bonds.

Genesis 2:22-24
He made the rib, which Yahweh God had taken from the man, into a woman, and brought her to the man. The man said, 'This is now bone of my bones, and flesh of my flesh. She will be called Woman, because she was taken out of Man.' Therefore a man will leave his father and his mother, and will join with his wife, and they will be one flesh.
Matthew 19:4-6
Haven't you read that he who made them from the beginning made them male and female, and said, 'For this cause a man will leave his father and mother, and will join to his wife; and the two will become one flesh?' So that they are no more two, but one flesh. What therefore God has joined together, don't let man tear apart.
Ecclesiastes 4:9-11
Two are better than one, because they have a good reward for their labor. For if they fall, the one will lift up his fellow; but woe to him who is alone when he falls, and doesn't have another to lift him up. Again, if two lie together, then they have warmth; but how can one keep warm alone?
Wedding Bible Verses of Love
---
These scriptures emphasis the characteristics of the relationship between a husband and wife, as well as the importance of love and respect. Love is sacrificial and giving. It endures all trials.
True love is a choice, not an emotion, as modeled by Christ when praying to the Father prior to his crucifixion, "Not my will, but yours, be done." (Luke 22:42) Jesus showed his love for the Father through obedience (Philippians 2:8), and he shows his love for us by his sacrificial death.
Ephesians 5:25
Husbands, love your wives, even as Christ also loved the assembly, and gave himself up for it.
Ephesians 4:2
With all lowliness and humility, with longsuffering, bearing with one another in love.
1 Corinthians 13:2
If I have the gift of prophecy, and know all mysteries and all knowledge; and if I have all faith, so as to remove mountains, but don't have love, I am nothing.
1 Corinthians 13:4-8
Love is patient and is kind; love doesn't envy. Love doesn't brag, is not proud, doesn't behave itself inappropriately, doesn't seek its own way, is not provoked, takes no account of evil; doesn't rejoice in unrighteousness, but rejoices with the truth; bears all things, believes all things, hopes all things, endures all things. Love never fails.
1 Corinthians 13:13
But now remain faith, hope, and love: these three. The greatest of these is love.
Philippians 2:2
Make my joy full, that you be of the same mind, having the same love, being of one accord, of one mind.
1 Peter 4:8
And above all things be earnest in your love among yourselves, for love covers a multitude of sins.
Wedding Bible Verses of Marriage
---
These scriptures are about the nature of the marriage relationship, and emphasize the importance of valuing each other.
In Paul's time, his instructions to men on how they should treat their wives would have been counter-cultural. Paul's emphasis is on holding men responsible, starting with women (to gain agreement), and then making his true point.
1 Corinthians 7:4
The wife doesn't have authority over her own body, but the husband. Likewise also the husband doesn't have authority over his own body, but the wife.
Colossians 3:18-19
Wives, be in subjection to your husbands, as is fitting in the Lord. Husbands, love your wives, and don't be bitter against them.
Proverbs 12:4
A worthy woman is the crown of her husband, But a disgraceful wife is as rottenness in his bones.
Proverbs 18:22
Whoever finds a wife finds a good thing, And obtains favor of Yahweh.
Proverbs 31:10
Who can find a worthy woman? For her price is far above rubies.
Hebrews 13:4
Let marriage be held in honor among all, and let the bed be undefiled: but God will judge the sexually immoral and adulterers.
Wedding Bible Verses of Instruction
---
These verses are for Christian living in general, but they are great wedding verses and are often used for such events.
Proverbs 3:5-6
Trust in Yahweh with all your heart, And don't lean on your own understanding. In all your ways acknowledge him, And he will direct your paths.
Romans 12:17
Repay no one evil for evil. Respect what is honorable in the sight of all men.
Ephesians 4:31-32
Let all bitterness, wrath, anger, outcry, and slander, be put away from you, with all malice. And be kind to one another, tenderhearted, forgiving each other, just as God also in Christ forgave you.
James 1:17
Every good gift and every perfect gift is from above, coming down from the Father of lights, with whom can be no variation, nor turning shadow.
If you enjoyed these 20 Wedding Bible Verses, share them with your friends and family!
All scripture quotations on this page are quoted from the World English Bible (WEB), a public domain modern-English translation of the Bible, unless otherwise noted.

← Back to Bible Verses from Wedding Bible Verses