20 Bible Verses on Giving
---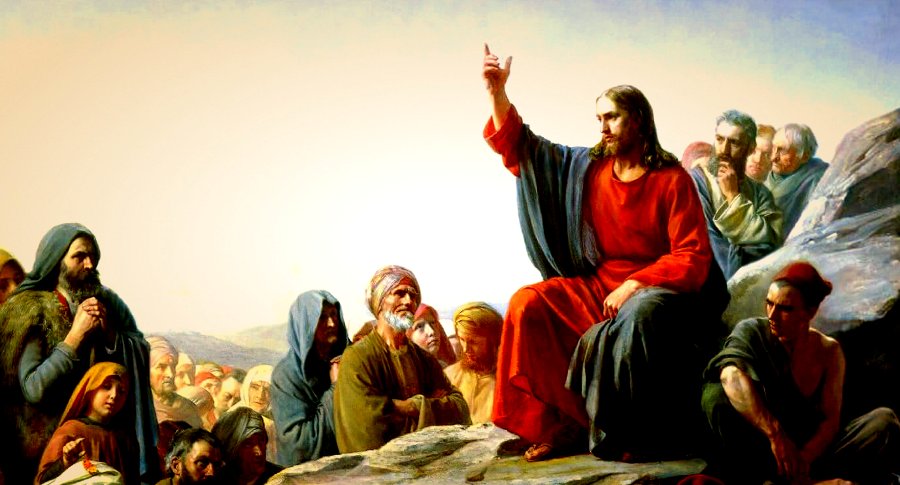 The following scriptures are 20 Bible Verses on Giving related to giving to God, giving to people, giving in general, and the love of money.
These Bible verses on giving are categorized by type. Wherever necessary, commentary may be included for clarification on certain bible verses.
Bible Verses on Giving to God
---
God created everything, and He owns everything (Exodus 19:5; Psalms 24:1). Giving our "first fruits" or ten percent tithe are a form of worship to honor God's material gifts to us. It is simply returning a small portion of what he has given us.
Giving is more than just 'how much,' for the amount is measured in sacrifice. A widow who has given two pennies that is 100% of all she has, gives more than a man who gives great amounts out of his abundant wealth.
Proverbs 3:9
Honor Yahweh with your substance, With the first fruits of all your increase.
Deuteronomy 16:17
Every man shall give as he is able, according to the blessing of Yahweh your God which he has given you.
Malachi 3:10
'Bring the whole tithe into the store-house, that there may be food in my house, and test me now in this,' says Yahweh of hosts, 'if I will not open you the windows of heaven, and pour you out a blessing, that there shall not be room enough for.'
Mark 12:42-44
A poor widow came, and she cast in two lepta, which make a quadrans. He called his disciples to himself, and said to them, 'Most assuredly I tell you, this poor widow gave more than all those who are giving into the treasury, for they all gave out of their abundance, but she, out of her poverty, gave all that she had to live on.'
Bible Verses on Giving to People
---
True faith is revealed in our actions, because we show what we truly believe by what we do (Titus 1:16). If God has given anyone plenty, He has chosen them to be a steward to give to those with nothing. Whether we are a good steward or bad steward of God's property will be measured by our selfishness or selflessness.
One who is truly wise will use perishable wealth to gain true eternal riches in heaven.
James 2:14-17
What good is it, my brothers, if a man says he has faith, but has no works? Can that faith save him? And if a brother or sister is naked and in lack of daily food, and one of you tells them, 'Go in peace, be warmed and filled;' and yet you didn't give them the things the body needs, what good is it? Even so faith, if it has no works, is dead in itself.
Luke 3:11
He who has two coats, let him give to him who has none. He who has food, let him do likewise.
Luke 6:30
Give to everyone who asks you, and don't ask him who takes away your goods to give them back again.
Romans 13:8
Owe no one anything, except to love one another; for he who loves his neighbor has fulfilled the law.
Matthew 19:21
Jesus said to him, 'If you want to be perfect, go, sell what you have, and give to the poor, and you will have treasure in heaven; and come, follow me.'
Deuteronomy 15:7
If there be with you a poor man, one of your brothers, within any of your gates in your land which Yahweh your God gives you, you shall not harden your heart, nor shut your hand from your poor brother.
Bible Verses on Giving
---
Those who give selfishly have received their reward, while those who give selflessly will be rewarded by God. Sowing temporary worldly wealth, reaps an eternal spiritual harvest.
1 John 3:16-18
By this we know love, because he laid down his life for us. We ought to lay down our lives for the brothers. But whoever has the world's goods, and sees his brother in need, and shuts up his compassion from him, how does the love of God remain in him? My little children, let's not love in word only, neither with the tongue only, but in deed and truth.
Matthew 6:1
Be careful that you don't do your charitable giving before men, to be seen by them, or else you have no reward with your Father who is in heaven.
James 1:27
Pure religion and undefiled before our God and Father is this: to visit the fatherless and widows in their affliction, and to keep oneself unstained by the world.
Acts 20:35
In all things I gave you an example, that so laboring you ought to help the weak, and to remember the words of the Lord Jesus, that he himself said, 'It is more blessed to give than to receive.'
2 Corinthians 9:6-7
Remember this: he who sows sparingly will also reap sparingly. He who sows bountifully will also reap bountifully. Let each man give according as he has determined in his heart; not grudgingly, or under compulsion; for God loves a cheerful giver.
Bible Verses on Giving and Loving Money
---
The love of money turns rich men away from salvation (Matthew 19:22-23). Why treasure what you cannot keep? (1 Timothy 6:7)
Matthew 6:24
No one can serve two masters, for either he will hate the one, and love the other; or else he will hold to one, and despise the other. You can't serve both God and [money].
Ecclesiastes 5:10 NRSV
The lover of money will not be satisfied with money; nor the lover of wealth, with gain. This also is vanity.
Hebrews 13:5
Be free from the love of money, content with such things as you have, for he has said, 'I will in no way leave you, neither will I in any way forsake you.'
1 Timothy 6:10
For the love of money is a root of all kinds of evil. Some have been led astray from the faith in their greed, and have pierced themselves through with many sorrows.
Matthew 6:19-21
Don't lay up treasures for yourselves on the earth, where moth and rust consume, and where thieves break through and steal; but lay up for yourselves treasures in heaven, where neither moth nor rust consume, and where thieves don't break through and steal; for where your treasure is, your heart will be there also.
If you enjoyed these 20 Bible Verses on Giving, share them with your friends and family!
All scripture quotations on this page are quoted from the World English Bible (WEB), a public domain modern-English translation of the Bible, unless otherwise noted.

← Back to Bible Verses from Bible Verses on Giving