20 Funeral Bible Verses
---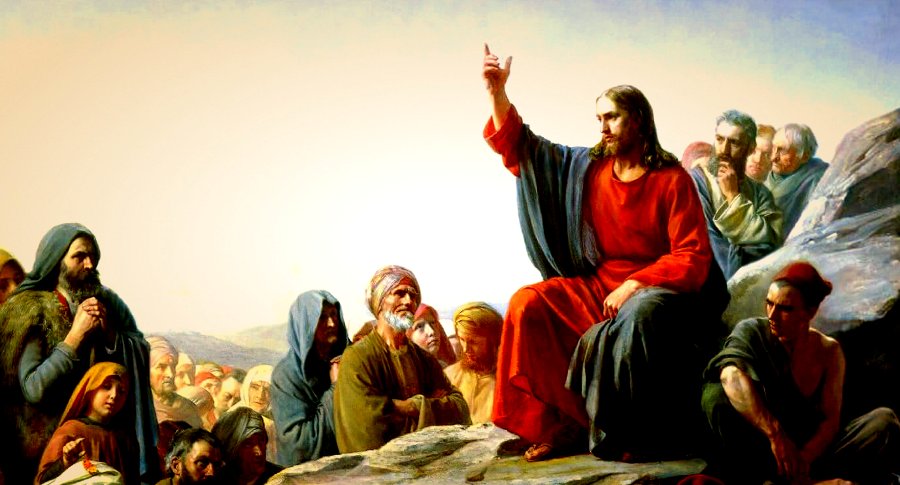 The following scriptures are 20 Funeral Bible Verses related to peace, hope, faith, mourning, strength, and a verse specifically for veteran funerals.
These Funeral Bible verses are categorized by type. Wherever necessary, commentary may be included for clarification on certain bible verses.
Funeral Bible Verses of Peace
---
God's peace exceeds all understanding. Jesus is the prince of peace (Isaiah 9:6; Ephesians 2:13-14), and he gives his peace to his faithful. He is our comfort when we are weak and broken.
John 14:27
Peace I leave with you. My peace I give to you; not as the world gives, give I to you. Don't let your heart be troubled, neither let it be fearful.
Psalms 23:4
Even though I walk through the valley of the shadow of death, I will fear no evil, for you are with me. Your rod and your staff, they comfort me.
1 Peter 5:7
Casting all your worries on him, because he cares for you.
2 Corinthians 1:3-4
Blessed be the God and Father of our Lord Jesus Christ, the Father of mercies and God of all comfort; who comforts us in all our affliction, that we may be able to comfort those who are in any affliction, through the comfort with which we ourselves are comforted by God.
Funeral Bible Verses of Hope
---
Our future resurrection by the power of God is the hope of Christians. While sin has caused death, we will be raised to eternal life. Death will be conquered, and tears will be no more. Nothing beyond ourselves can separate us from God's endless love.
John 11:25-26
I am the resurrection and the life. He who believes in me, though he die, yet will he live. Whoever lives and believes in me will never die.
1 Corinthians 15:54-55
But when this corruptible will have put on incorruption, and this mortal will have put on immortality, then what is written will happen: 'Death is swallowed up in victory.' 'Death, where is your sting? Hades, where is your victory?'
John 14:1-3
Don't let your heart be troubled. Believe in God. Believe also in me. In my Father's house are many mansions. If it weren't so, I would have told you. I am going to prepare a place for you. If I go and prepare a place for you, I will come again, and will receive you to myself; that where I am, you may be there also.
1 Thessalonians 4:13-14
But we don't want you to be ignorant, brothers, concerning those who have fallen asleep, so that you don't grieve like the rest, who have no hope. For if we believe that Jesus died and rose again, even so those who have fallen asleep in Jesus will God bring with him.
Romans 8:38-39
For I am persuaded, that neither death, nor life, nor angels, nor principalities, nor things present, nor things to come, nor powers, nor height, nor depth, nor any other creature, will be able to separate us from the love of God, which is in Christ Jesus our Lord.
Romans 15:13
Now may the God of hope fill you with all joy and peace in believing, that you may abound in hope, in the power of the Holy Spirit.
Funeral Bible Verses of Faith
---
Faith is believing what God says is true. God cannot lie (Hebrews 6:18; Titus 1:2). Trust in God's promises.
Romans 8:28
We know that all things work together for good for those who love God, to those who are called according to his purpose.
Hebrews 11:1
Now faith is assurance of things hoped for, proof of things not seen.
2 Timothy 4:7
I have fought the good fight. I have finished the course. I have kept the faith.
Funeral Bible Verses of Mourning
---
Mourning and grieving is natural and normal. Even Jesus wept (John 11:35). He himself will wipe away your tears, and he will take away your pain. He will give you his peace.
Romans 12:15
Rejoice with those who rejoice. Weep with those who weep.
Matthew 5:4
Blessed are those who mourn, for they shall be comforted.
Psalms 34:18
Yahweh is near to those who have a broken heart, And saves those who have a crushed spirit.
Revelation 21:4
He will wipe away every tear from their eyes. Death will be no more; neither will there be mourning, nor crying, nor pain, any more. The first things have passed away.
Funeral Bible Verses of Strength
---
All life and strength come from God. He is the source of our strength and he is our strength. For this reasons, God's strength is made perfect in our weakness (2 Corinthians 12:9).
Psalms 46:1-2
God is our refuge and strength, A very present help in trouble. Therefore will we not be afraid...
Philippians 4:7
The peace of God, which passes all understanding, will guard your hearts and your thoughts in Christ Jesus.
Funeral Bible Verses for Veterans
---
This verse is for those who sacrificed their lives, or even just a portion of their lives, to give others freedom. It is also appropriate for anyone who gave their life for someone else.
John 15:13
Greater love has no one than this, that a man lay down his life for his friends.
If you appreciated these 20 Funeral Bible Verses, share them with your friends and family.
All scripture quotations on this page are quoted from the World English Bible (WEB), a public domain modern-English translation of the Bible, unless otherwise noted.

35 Bible Verses for Hard Times
← Back to Bible Verses from Funeral Bible Verses