20 Graduation Bible Verses

---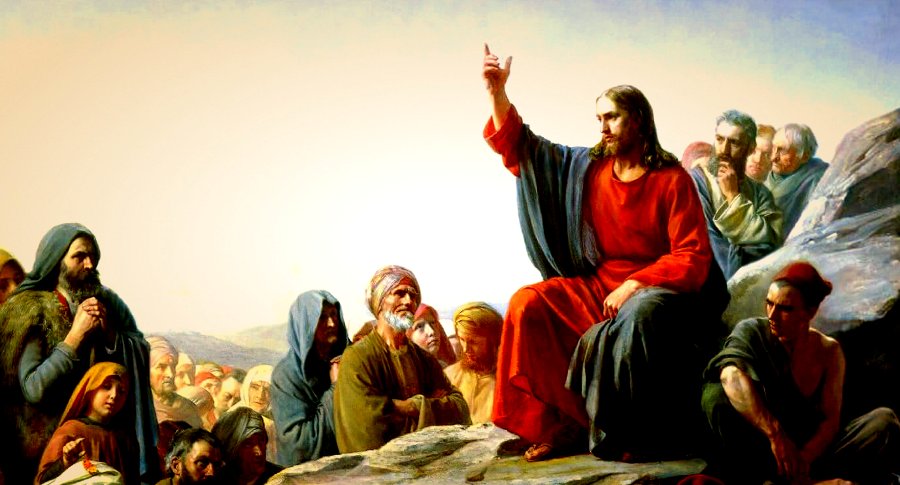 The following scriptures are 20 graduation Bible verses related to peace, instruction, and God's promises, along with a verse of commitment to God.
These graduation Bible verses are categorized by type. Wherever necessary, commentary may be included for clarification on certain bible verses.
Graduation Bible Verses of Peace
---
Whether graduating from college, high school, elementary school, or something else, graduation is an important once-in-a-lifetime event for each individual. It marks the completion of a season of their life and hope for the future challenges to come. Peace is important as we consider our unknown future, since the unknown can be frightening. These verses remind us that God is in control, and He has our best interests in mind.
Jeremiah 29:11
For I know the thoughts that I think toward you, says Yahweh, thoughts of peace, and not of evil, to give you hope in your latter end.
John 14:27
Peace I leave with you. My peace I give to you; not as the world gives, give I to you. Don't let your heart be troubled, neither let it be fearful.
Psalms 23:4
Even though I walk through the valley of the shadow of death, I will fear no evil, for you are with me. Your rod and your staff, they comfort me.
Philippians 4:4-8
Rejoice in the Lord always. Again I will say, Rejoice! Let your mildness be known to all men. The Lord is at hand. In nothing be anxious, but in everything, by prayer and petition with thanksgiving, let your requests be made known to God. The peace of God, which passes all understanding, will guard your hearts and your thoughts in Christ Jesus. Finally, brothers, whatever things are true, whatever things are honorable, whatever things are just, whatever things are pure, whatever things are lovely, whatever things are of good report; if there is any virtue, and if there is any praise, think about these things.
Philippians 4:12-13
I know how to be humbled, and I know also how to abound. In everything and in all things have I learned the secret both to be filled and to be hungry, both to abound and to be in need. I can do all things through Christ, who strengthens me.
Graduation Bible Verses of Instruction
---
The Bible has lots of scriptures of instruction to guide us throughout life. The wisdom of the God's word is powerful in directing our steps, and it gives us insight on what to do in tough situations.
Matthew 22:37-40
'You shall love the Lord your God with all your heart, and with all your soul, and with all your mind.' This is the first and great commandment. A second likewise is this, 'You shall love your neighbor as yourself.' The whole law and the prophets depend on these two commandments.
Isaiah 26:4
Trust in Yahweh forever; for in Yah, Yahweh, is an everlasting Rock.
Jude 1:21
Keep yourselves in the love of God, looking for the mercy of our Lord Jesus Christ to eternal life.
1 Corinthians 15:33
Don't be deceived! 'Evil companionships corrupt good morals.'
Proverbs 23:17-18
Don't let your heart envy sinners; But rather fear Yahweh all the day long. Indeed surely there is a future hope, And your hope will not be cut off.
Micah 6:8
He has shown you, O man, what is good. What does Yahweh require of you, but to act justly, To love mercy, and to walk humbly with your God?
Colossians 3:23
And whatever you do, work heartily, as for the Lord, and not for men.
Ephesians 2:10
For we are his workmanship, created in Christ Jesus for good works, which God prepared before that we would walk in them.
Graduation Bible Verses of God's Promises
---
God makes many promises, which give us strength when things get tough. Knowing these promises will remind us of God's love and renew our strength whenever we struggle. It is important to remember that God is always with us, and He will be found by anyone seeking. We must trust in Him, and He will guide our every step.
Romans 8:28
We know that all things work together for good for those who love God, to those who are called according to his purpose.
Proverbs 3:5-6
Trust in Yahweh with all your heart, And don't lean on your own understanding. In all your ways acknowledge him, And he will direct your paths.
Isaiah 40:29-31
He gives power to the faint; and to him who has no might he increases strength. Even the youths shall faint and be weary, and the young men shall utterly fall: but those who wait for Yahweh shall renew their strength; they shall mount up with wings as eagles; they shall run, and not be weary; they shall walk, and not faint.
Jeremiah 29:13
You shall seek me, and find me, when you shall search for me with all your heart.
Deuteronomy 31:8
Yahweh, he it is who does go before you; he will be with you, he will not fail you, neither forsake you: don't be afraid, neither be dismayed.
James 1:12
Blessed is the man who endures temptation, for when he has been approved, he will receive the crown of life, which the Lord promised to those who love him.
Graduation Bible Verses of Commitment
---
A verse of commitment to God.
Psalms 119:105-106
Your word is a lamp to my feet, And a light for my path. I have sworn, and have confirmed it, That I will obey your righteous ordinances.
If you enjoyed these 20 Graduation Bible Verses, share them with your friends and family!
All scripture quotations on this page are quoted from the World English Bible (WEB), a public domain modern-English translation of the Bible, unless otherwise noted.

← Back to Bible Verses from Graduation Bible Verses